RAM Geil Super Luce is endowed with a "live" Illuminated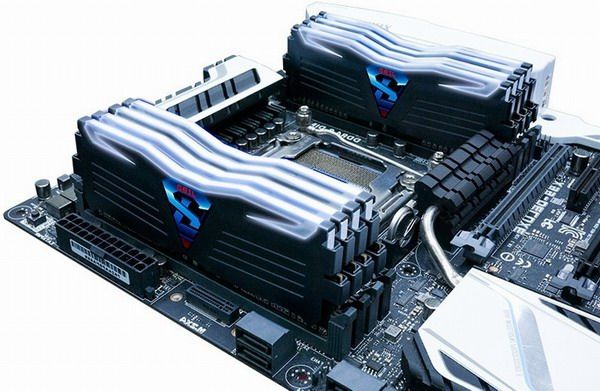 RAM modules Geil Super Luce made for gaming desktop PC, but not yet formally presented. For the first time they talked about a month ago, and today there are new details about their capabilities, in particular on the cooling system.
Memory Geil Super Luce, as seen in the pictures, comes with a special form of heat sinks to dissipate heat from the modules. These radiators have LEDs that can shine a steady light or to arrange "light-music." The lower the temperature of the bars, the slower flickering diodes, and the more cold light they burn. There are also complete with one-color diodes – red, blue or white. To determine how red-hot modules, it is enough to pay attention to the pulsation – if the flicker frequency is very high, the strips hot 55 degrees Celsius. If the temperature is below 40 degrees, it will be virtually no flicker.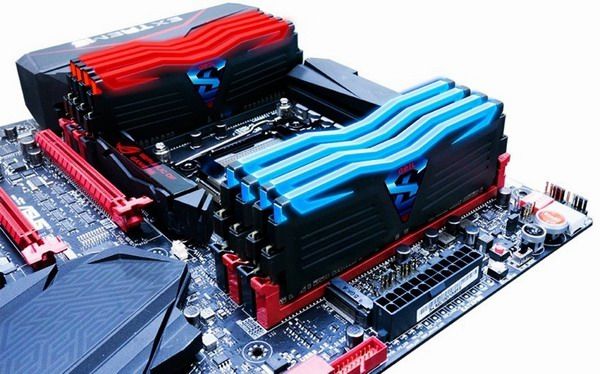 RAM Geil Super Luce has 15-15-15-35 or 16-16-16-36 timings and frequency from 2666 to 3400 MHz, depending on the modification. Will also vary, and the operating voltage of – 1.2 or 1.35 volts. All versions of RAM will be calculated on a small overclocking. Other data Geil Super Luce absent. We are waiting for the official announcement. We add only that in this case it was a standard memory DDR4.
RAM Geil Super Luce is endowed with a "live" Illuminated
updated:
April 28, 2015
author: