EVGA SuperNova 1600 T2 – flagship power supply for computer enthusiasts
The American company EVGA, known for its products for computer enthusiasts and is the leading brand in the market 3D cards in the United States, plans to start selling its flagship power supply for computer enthusiasts, received the name SuperNova 1600 T2.
The novelty has the following dimensions: 215 x 150 x 85 mm, 1.6-kW power, was certified 80 Plus Titanium, testifies to the effectiveness of 94 percent at 20% load and at least 96 per cent at 50% load, at 100% it should work load does not show at least 91%.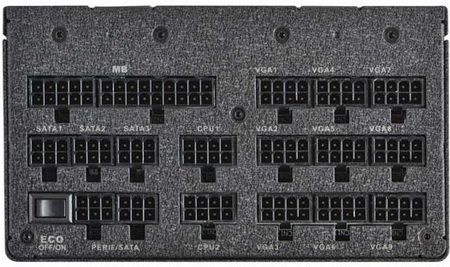 PD is characterized by a fully modular cabling system. It is worth noting that the cables have a custom design to facilitate air circulation inside the housing. In the presence of the following cables: 24-pin ATX, two (4 + 4) -contact EPS12V, six (6 + 2) -contact PCI-E Power, ten SATA Power, five 4-pin Molex and one FDD Power.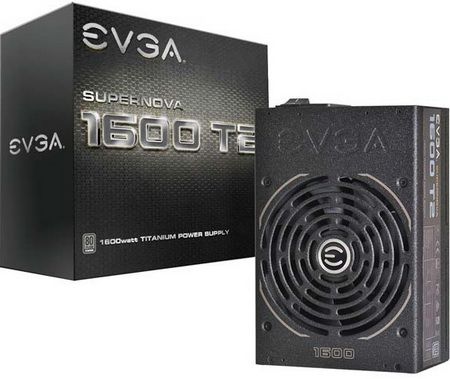 The device has a single +12 V rail outstanding to 133.3 A, equipped with high-quality Japanese electrolytic capacitors with solid electrolyte bilayer main vertical transducer system and protection against high and low power consumption, overheating, over-voltage and short circuit protection. For low-noise cooling components responsible 140mm PWM-fan with double ball bearings.
The manufacturer provides the power supply 10-year warranty. EVGA Supernova 1600 T2 will cost customers $ 449.99 a novelty is now available for order on the manufacturer's website.
EVGA SuperNova 1600 T2 – flagship power supply for computer enthusiasts
updated:
December 23, 2014
author: