Development of AMD Fiji completed – confirmed packaging type 2.5D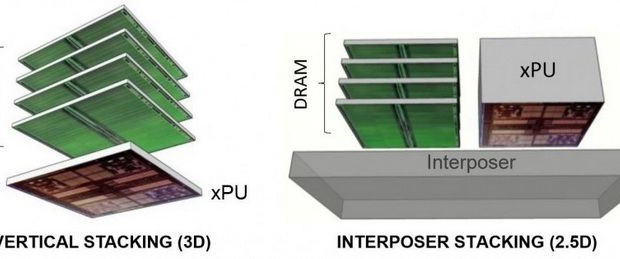 As the senior manager of system architecture AMD, the development of the first in the world with high-speed graphics processor onboard memory is complete. For a long time it was unclear what kind of approach will make AMD – the so-called vertical stacking, when the crystals are one above the other, or interposer stacking, when stacking "add up" only memory chip, and the processor communicates with them through a special substrate.
We have before us the second case, which requires more space, but cheaper in the incarnation, as feedthroughs "vertical" is still very difficult and expensive operation. In addition, AMD specialists believe that in case of finding any error in the design of the coupling is sufficient to process the substrate, rather than trying to change the whole chip: it's something with the conventional crystal is very difficult, but with a multilayered technical complexity increases enormously.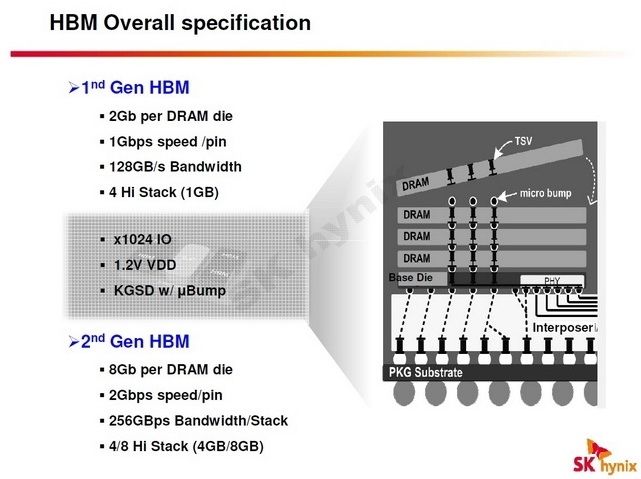 Apparently, we are talking about the core AMD Radeon R9 390X, since, according to the same source, Radeon R9 380X, going to replace Tahiti and Tonga, will not be a part of the kernel memory HBM. Although we already know that as an external video memory it will use a multi-layer memory, four chips which can easily provide bandwidth of 512 gigabytes per second. Unfortunately, the exact timing of the release of new products AMD Radeon is still not known to anyone outside the company-developer.
Development of AMD Fiji completed – confirmed packaging type 2.5D
updated:
January 15, 2015
author: