Delsey demonstrated a working prototype of a smart suitcase Pluggage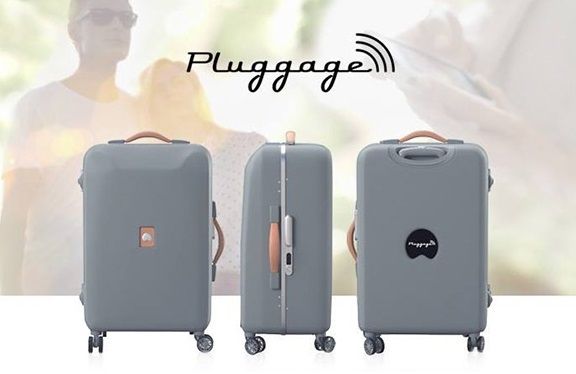 The concept of the Internet of Things is so broad that virtually any object can become Appliances «Connected», and not only the traditional electronic and electrical appliances. This confirms the company Delsey, a well-known developer of travel bags and luggage, take the first steps in the world of High-Tech. Her new case with the unambiguous name Pluggage will appeal to fans of high-tech gizmos. It is not just a roomy trunk – it is also an intelligent gadget.
The company is working on a new product for two years. The results of these endeavors has become a working prototype Pluggage, which already can be tested. In the meantime, Delsey conducts a small survey, wanting to find out from the customers what features should also give this product. Televisions are interesting possibilities:
function that with a special built-in applications and weights will determine the exact weight of the suitcase with things and thus avoid overpaying for those extra pounds at the airport;
Charging function of the smartphone;
Internal illumination system, which is triggered when you open the suitcase;
Tracking changes to flight information;
Biometric security function using a fingerprint sensor;
Application which will inform the owner if someone else opened the suitcase to him;
The function of the weather forecast, which will tell you what the weather will be at the destination at the time of arrival;
Hidden speaker that will amuse the owner of his favorite songs during the trip.
In principle, all the functions in its own useful and interesting, but some of them will be implemented in the final product depends on the vote.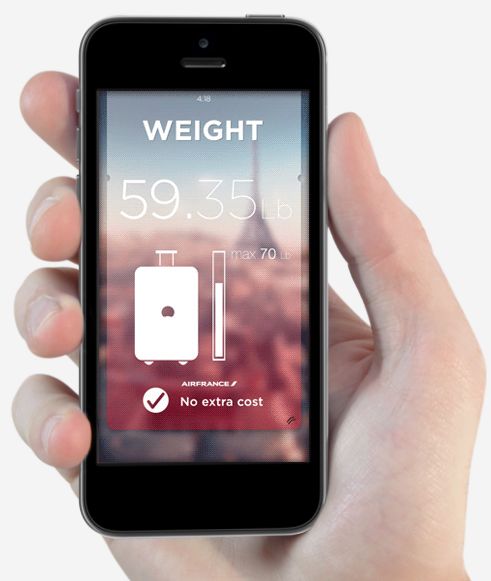 It should be noted that even at the end of last year appeared on Indiegogo project "the world's first smart briefcase", which was given the name Bluesmart. And the idea has gathered nearly half a million dollars! This means that the demand for such devices is and win the first one to be able to market a useful and, most importantly, not too going wild at the price of the product.
Delsey demonstrated a working prototype of a smart suitcase Pluggage
updated:
January 16, 2015
author: