Laptop Dell XPS 13 Developer Edition is designed for developers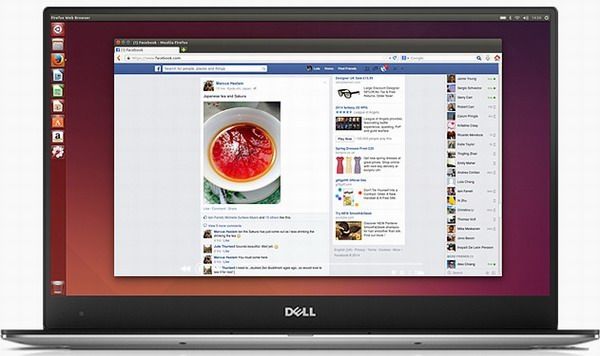 Dell has released a new notebook XPS 13 Developer Edition, which is all the same XPS 13. In this case, the mobile PC is focused on software development, which is reflected in its name, and because of its price rose to 950 US dollars, and it does not include the cost of operating system.
No, Dell XPS 13 Developer Edition comes with OSes, but not with Windows, as one would expect, but with a free Ubuntu – the most famous and widespread distribution Linux. Price of the laptop depends primarily on its filling, and it's good. That there is only one processor Intel fifth generation, known as Broadwell! The choice is given three CPU – Intel Core i5-5200U (two cores, 2.2-2.7 GHz), i7-5500U (two cores, 2.4-3.0 GHz) and i7-5600U (two cores, 2 , 6-3,2 GHz). Regardless of the choice of video subsystem will be the same – in the face of Intel HD 5500 graphics card, built directly into the processor. The card displays graphics on the screen with a diagonal of 13.3 inches and a resolution of Full HD, or 1920×1080 pixels, and it's already in the base. The top model keeps permission 3200h1080 points and supports touch control.
The laptop is present standard DDR4 RAM of 8 gigabytes, instead of the hard drive had a high-speed SSD-drive capacity of 128 or 256 GB. Also in the Dell XPS 13 Developer Edition has a Wi-Fi 802.11ac, Bluetooth 4.0, HD-camera port and two USB 3.0. Issue price – from 950 to 1650 US dollars.
Source: Digitaltrends
Laptop Dell XPS 13 Developer Edition is designed for developers
updated:
April 9, 2015
author: