Budget motherboard Biostar Hi-Fi B85S1 equipped headphone amplifier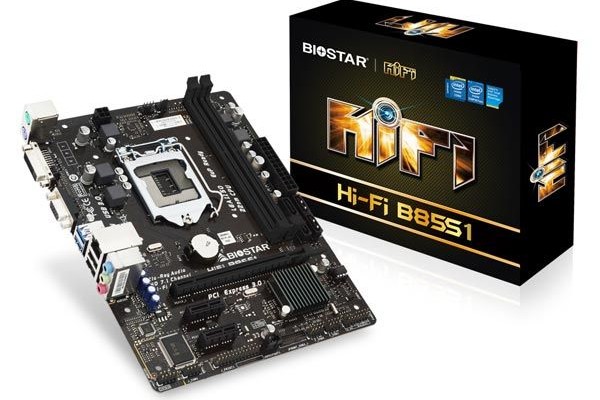 The company announced the release of Biostar motherboard Hi-Fi B85S1 size microATX, built on chipset Intel B85 Express.
Board with processor socket LGA1150 is designed for the Intel Core fourth generation with TDP up to 95 watts. The board has two slots for modules DIMM, which can be up to 16 GB DDR3-1600. The possibility of expanding the system to ensure the availability of slot PCIe 3.0 x16 slots and two PCIe 2.0 x1. To connect the drive has four SATA 6 Gb / s. In equipping the board is divided into four port USB 3.0.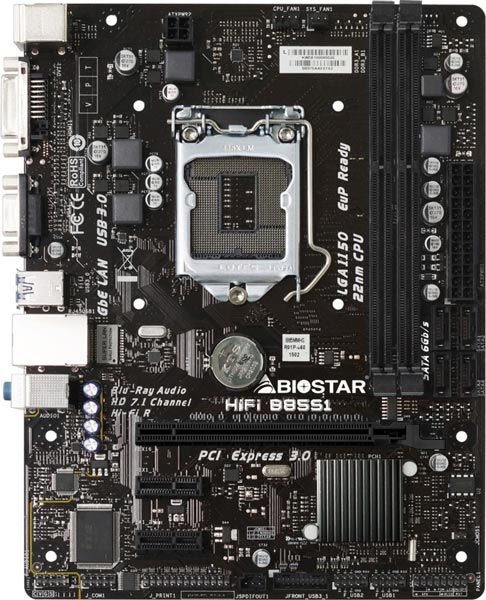 As one of the key advantages of Hi-Fi B85S1 manufacturer presents a 7.1 audio subsystem on the codec Realtek ALC892. The designers did their best to isolate the sound system from the rest of the board, providing its dedicated power circuit and the shielding layer metallization. The circuit uses high quality capacitors. In addition, the board has a built-in headphone amplifier, and comes bundled software for calibrating multi-channel sound with the listening position.
Manufacturer's recommended price trends – $ 59.
Source: Biostar
Budget motherboard Biostar Hi-Fi B85S1 equipped headphone amplifier
updated:
April 22, 2015
author: