Anniversary card Asus GeForce GTX 980 Gold Edition officially announced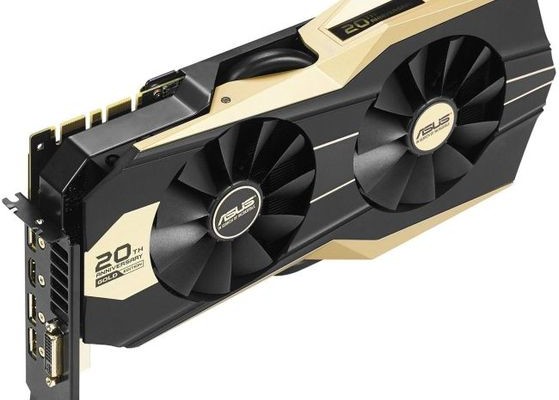 First of April is pretty questionable date for serious applications, but this is the first day of the second quarter, which in past years in the segment of computer components differed surge in business activity before lingering summer apathy. It is now smart phones do not allow us to relax all year round, but before news segment PCs rolled out in the second quarter, in time to hit the market by June. Asus has decided to maintain the tradition of the jubilee issue of the GeForce GTX 980, which became the basis for the model series Matrix Platinum, and even offered to residents of online communities to guess what this card is different from the usual, in addition to the gilding on the casing.
Guessing is no longer needed, since the manufacturer's website there is a corresponding page with the description of the product. Automakers often produced in limited series cars dedicated to some anniversaries in the life of the brand. Asus followed suit, and the mention of the 20-year anniversary of even present on the video card itself.

The logo changes tone of illumination, depending on the operating mode of the video card. It is difficult to say whether this will be the envy of card collectors, but Asus is definitely count on it.
The entire design of the graphics card uses a combination of gold and black colors. In black painted not only radiator with heat pipes, but the back panel, but the ports on her gilded.
Commemorative signature contains reinforcing plate on the back side of the PCB. To the power supply card is connected via two Eight-connector.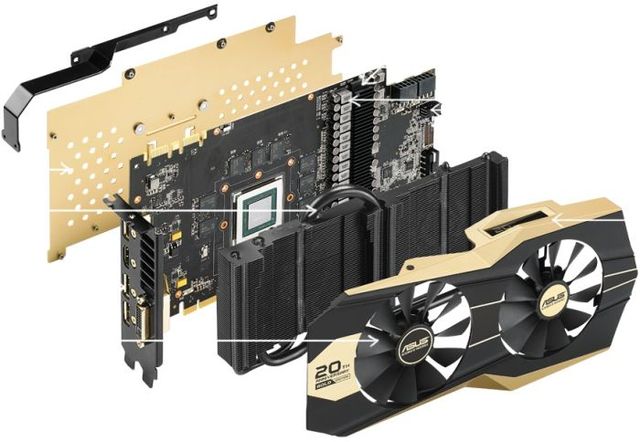 Unlike the original model GeForce GTX 980 Matrix Platinum, "anniversary" version uses two identical in form of fan blades, but at low loads they also retain stiffness, allowing the graphics card to work in certain conditions, totally silent.
The power subsystem video card is built on the 14-phase scheme using hardy force elements.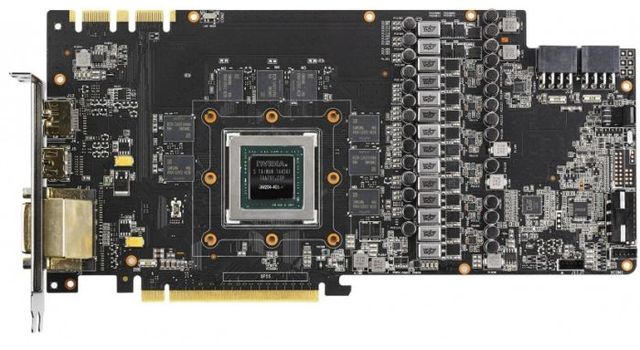 Fans of cryogenic cooling methods should function like the "unfreezing" of memory, which allows you to remove frost from the locations of the memory chips. Finally, the nominal frequency of the video card upgraded to 1317/1431/7010 MHz, and is the fastest version of the GeForce GTX 980 by Asus. The price and timing of the availability of new items have not been announced, but it is unlikely exclusivity video will coexist with a low price tag.
Source: asus
Anniversary card Asus GeForce GTX 980 Gold Edition officially announced
updated:
April 1, 2015
author: