Apple Watch: called the starting date of deliveries smartwatches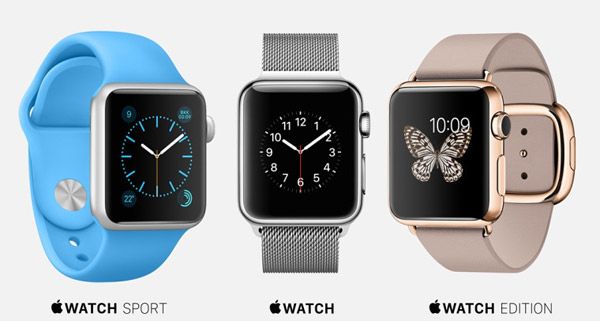 Months of waiting come to an end, and tomorrow users can pre-order the smartwatches Apple Watch. That's just the fact of registration of pre-order does not guarantee a speedy reception of the watches.
For example, in the UK and German sites the company from Cupertino stating that delivery hours Apple Watch Sport will begin from April 24 to May 8, Apple Watch with leather bracelet with modern buckle and leather strap bracelet block will be available only through the 4- 6 weeks after placing your pre-order. Apple Watch Watches with classic leather strap, the Milanese mesh bracelet and sporty strap will be delivered from April 24 to May 8, and the most expensive modification of hours (Apple Watch Edition) will be available in May 2015.
Shortly before entering Apple Watch on sale Apple gave a smart watch numerous observers. And yesterday they shared their impressions about the new product, which, for the most part were not very flattering. And Joanna Stern (Joanna Stern) from the Wall Street Journal and does advised to wait a year before buying Apple Watch, hoping that the company will finalize its smart watch the first generation and correct existing deficiencies now.
Apple Watch: called the starting date of deliveries smartwatches
updated:
April 9, 2015
author: