Samsung has started mass production drives SM951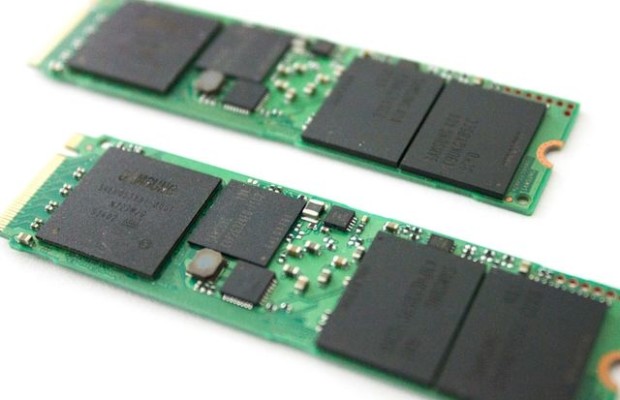 Samsung announced the start of mass production of high-performance and cost-effective SSD interface M.2. Model SM951 supports both modern standard PCI Express – both 2.0 and 3.0, and is based on flash memory chips MLC, produced at the facilities of Samsung Semiconductor using the latest 10-nanometer process technology.
Because of this, it can reach speeds of up to 1600 MB / s for reading and up to 1350 MB / s for write operations. This is 30% faster than a similar model of the previous generation Samsung, XP941. As far as performance on random operations, there is not a miracle occurs: the new shows 130,000 IOPS read and 85,000 IOPS when writing. In laptops and workstations equipped with a slot M.2 summed him bus PCI Express 3.0, the new drive Samsung may develop even more impressive speed: up to 2,150 MB / s read and 1550 MB / s when writing, and it is significantly higher than such a famous champion like OCZ RevoDrive 3 x2.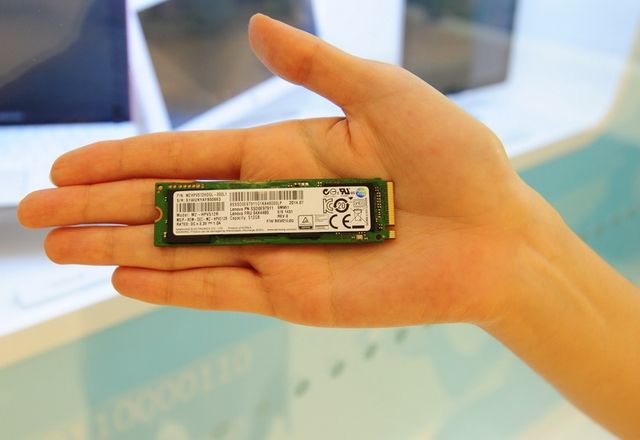 Novelty is also very economical: firstly, it consumes approximately one watt for every 250 Mbytes / sec for recording, or 450 MB / sec for reading, which is 50% less than XP941. Secondly, SM951 supports power saving mode L1.2, and in this mode is turned off most of the e-filling, so that the total power consumption falls to a paltry two milliwatts. For comparison, a conventional standard L1 includes about 50 milliwatts. Samsung SM951 is available in the form factor M.2 2280 (22 × 80 mm) and weighs only six grams. The line includes models with capacity from 128 to 512 GB.
Samsung has started mass production drives SM951
updated:
January 9, 2015
author: