Pocket Camera will help visually impaired people to avoid collisions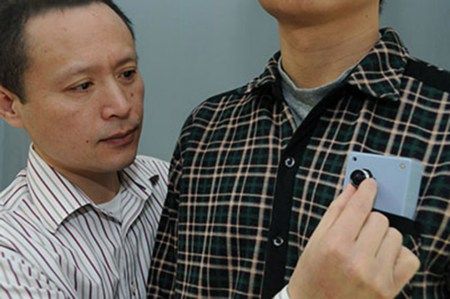 People with poor peripheral vision, which can deteriorate due to retinitis pigmentosa, glaucoma, or traumatic brain injury often experience problems in the simplest walking, they have increased the probability of collisions and falls.
Therapeutic methods of recovery is still poorly developed, so in this situation it is better to turn to new technologies. Researchers at the Massachusetts Eye and Ear and Schepens Eye Research Institute have created a pocket camera for these patients, which significantly reduces the risk of collisions with other people and obstacles.
The peculiarity of the device is that it is based on the time information which is prior to the collision and not the data about the distance to the obstacle. As a result, a warning beep sounds only when using the device a person approaches an obstacle, rather than just standing in front of him.
The study involved 25 patients with similar forms of visual impairment, who have been created in the laboratory obstacle. The experimental results are as follows: when using the camera collision number decreased by 37%, while the moving speed is almost not changed. None of the patients when using the camera did not show the result is worse than without it.
The next step will be testing the device in real conditions.
Source: Massachusetts Eye and Ear
Pocket Camera will help visually impaired people to avoid collisions
updated:
March 29, 2015
author: