ASUS Strix GTX 960 4GB: accelerator modes Gaming Mode and OC Mode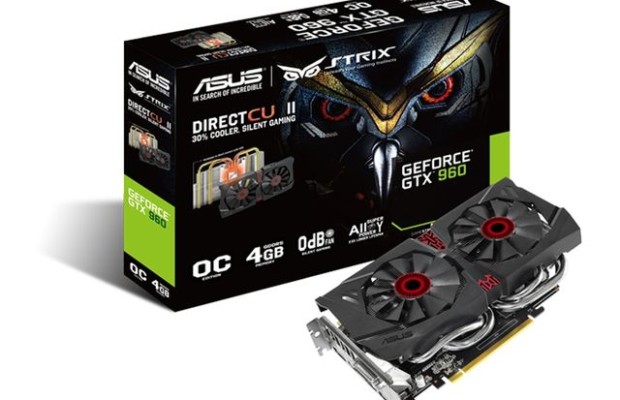 ASUS has joined the ranks of manufacturers to produce the GeForce GTX 960 with double the memory capacity.
New ASUS called Strix GTX 960 4GB (model STRIX-GTX960-DC2OC-4GD5). Its base – 28-nm chip GM206 architecture Maxwell. The product contains 1024 stream processors, 64 textures and 32 raster units.
In standard solutions GeForce GTX 960 core and forced the core frequency are, respectively, 1126 and 1178 MHz. Memory 2 GB GDDR5 (128-bit bus) operates at a frequency of 7010 MHz.
ASUS graphics card is endowed with 4 GB of memory with a sampling frequency, but the core frequency increased. And there are two modes – Gaming Mode (the default) and OC Mode. In the first case, the base and the increased core frequency are, respectively, 1228 and 1291 MHz in the second – at 1253 and 1317 MHz.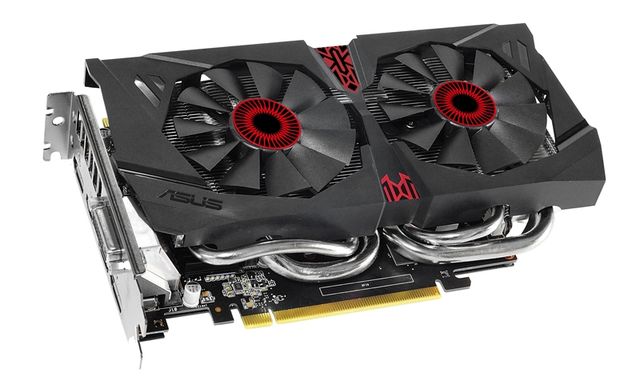 Cooling busy proprietary system DirectCU II Strix with heatpipes, aluminum heatsink and two fans. The latter remain inactive until the temperature exceeds a certain threshold. Therefore, at low loads the card does not produce noise.

Monitors can be connected to the connectors HDMI 2.0 and DVI, as well as three ports DisplayPort 1.2. Map sizes – 215 × 121 × 41 mm.
Source: ASUSTeK Computer
ASUS Strix GTX 960 4GB: accelerator modes Gaming Mode and OC Mode
updated:
March 12, 2015
author: