Apple: smartwatches Watch arrive on the market in April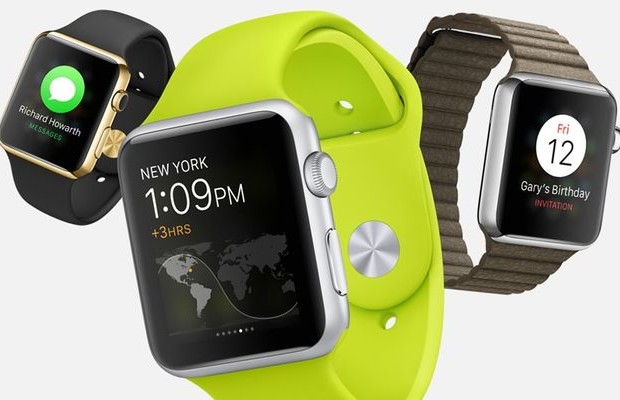 Apple CEO Tim Cook, giving comments on the quarterly financial results, reported that the delivery of smartwatches Watch will begin in April.
During the announcement of the gadget in September last year, the "apple" Empire said that the novelty will appear on the market "at the beginning of 2015". Recently KGI Securities analysts to predict that sales of Apple Watch will start in March. Now placed all points over «i»: the market hours will go early in the second quarter.
Speaking of hours, Mr. Cook said: "I use them every day, I love them and can not imagine life without them." In addition, Apple said that the company can not wait for when the device is finally in the hands of consumers.
In the "smart" watches Apple Watch uses the processor Apple S1, and the touch Retina-display refreshes images at 60 frames / s. On the back side of the case is a special sensor that using photodiodes and LEDs with infrared and visible radiation is determined by the pulse. Gadget is available in a wide range of applications, including tracking of physical activity and maintaining a healthy lifestyle.
Customers will be able to choose between three options execution gadget – Watch Sport, Watch and Watch Edition.
The watch case is made from the collection of Sport Light anodized aluminum color "gray space" or silver. The display is protected by a glass Ion-X increased strength. The straps of PTFE are presented in five vibrant colors.
Watch series Watch made in the case of polished stainless steel color "black space" or classic. The display is protected by a coating of sapphire crystal. In addition, the collection includes three types of leather straps, Milan mesh bracelets and block and strap made of durable fluoroplastic.
Finally, the family of Watch Edition provides application specially designed 18-karat gold, which is twice as strong as usual. The display is protected by a coating of polished sapphire glass.
Apple Watch price range from $ 349 for the simplest version. For the model in a gold version will have to pay a few thousand dollars.
Apple: smartwatches Watch arrive on the market in April
updated:
January 28, 2015
author: