Windows 10 + Android 5.1 = Chuwi HiBook
Paying attention to the Chuwi model rage, a new 10" HiBook can be found there. It is a brand-new and distinguished device that is worth examining.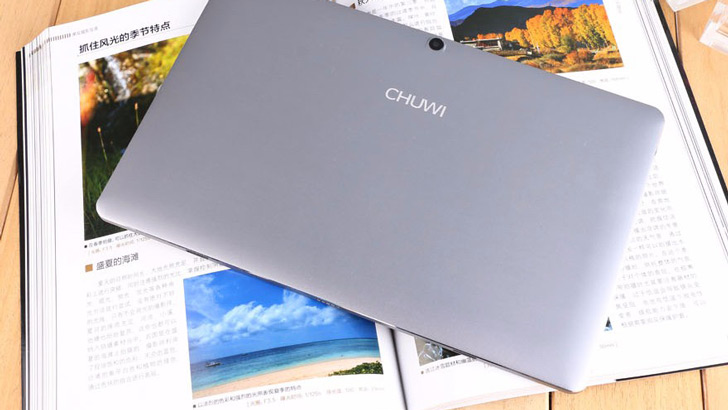 Windows 10 + Android 5.1.
TWO operational systems in ONE device. Can it be true?
More and more people use Windows 10 and Android devices just for fun. So, Chinese tablet Chuwi HiBook is a problem-solving decision, having combined in itself two these features.
This combination of Windows 10 and Android sounds great and seems good on paper, but there is some place for alternatives to look at and compare with. On the one hand, it is cheaper then buying SD card that costs more and stores less. On the other hand, having made comparison with Intel's Atom processor, Chuwi HiBook obtains less power and it is very slow in use. So, there are some pros and cons of this device.
Let us look further.
Chuwi HiBook features
Of course, there are some facts that should be mentioned as prerogatives of Chuwi HiBook. This device became a correction of errors of Chuwi Hi10. Both these devices have 10 inches 1920 x 1200 ultra-clear IPS display. They obtain the same Intel Atom x5-Z8300, their operating storages are 4GB and internal memory is 64 GB. So, what is the difference between them? As it was mentioned before, Chuwi HiBook corrects mistakes that were taken in Chuwi Hi10. A lot of Hi10 users had compliances about this device. That was the reason, why the manufacturer had made something new and a little bit different. A new tablet has 5-megapixel camera instead of 2 megapixels that were presented in its predecessor. Also Chuwi HiBook obtains USB Type-C and two full-sized USB ports that are situated in detachable keyboard.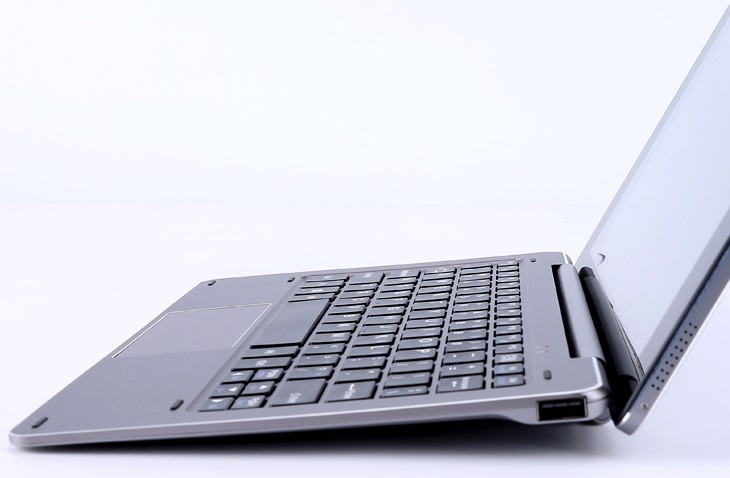 But the battery capacity is less now and it equals 6600 mAh. This feature did not influence the corpus sizes.
And, of course, the main reason, why we speak about Chuwi HiBook is the combination of two operational systems that are Windows 10 and Android 5.1.
Taking into account all aforesaid the price for Chuwi HiBook should be much higher then for Chuwi Hi10. But manufacturers decided not to do this and leave the price at the same level. Of course, it differs but this difference is not significant. And it is possible to find Chuwi HiBook even at less price then Chuwi Hi10. And this fact is really surprising!
Are all these features true?
As it was written above Chuwi HiBook has 64 GB of internal memory (just imagine!). But is it true? In real life by real conditions of work it has just 9GB for Android applications and other data and 32 GB for Windows.
Of course, you can increase the memory (in case you need it) by inserting SDcard. Its size may be up to 128GB. Each operational system allows you to download some application on this SDcard that has been inserted earlier, but what is the trouble with the whole situation? And the trouble is that this SDcard may be used just for ONE operational system. So, you need to decide which operation system, Windows or Android, will posses more memory to use it further.
Is Chuwi HiBook suitable for every user?
Nowadays there is no problem to buy anything he/she wants. But speaking about Chuwi HiBook, it is rather hard to use it without manual. And what shall we do if it is written in pour English? And it is really so. That is why the user needs to know something (everything – will be even better) about Chuwi devices and their work.
But having examined applied manual you can find out that the manufacturer recommends you not use CPU-intensive applications for a long time as it may lead to applications or even the tablet crash that is not really good in present days when we have to work online more and more. Today laptops and tablets are an inherent part of our lives.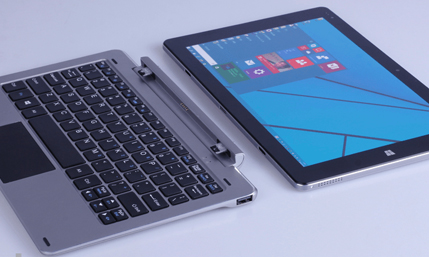 What is wrong with the performance of Chuwi HiBook?
Having such great range of tablets, laptop, computers, phones and other devices we understand the difference between simple and rather complicated performances. Speaking about Chuwi HiBook, it is as simple as can be.
It may be crashed in case you want to run 3D part of the game, but it is nice to run one or two simple applications at the same time. If you like games it will be better for you to use Android and download them there as a lot of games that were manufactured for Android have 2D sprites.
Bottom line
Chuwi seems to be the manufacturer that investigates up-to-date devices with fresh decisions. Chuwi Hi10 was not really good and Chuwi HiBook appeared to become its error solving device. But, taking into consideration all pros and cons of given device, we may say that the manufacturer has a lot of work to do with its device to make it better. The idea is great and somehow unbelievable! And Windows and Android make users' dreams come true with their whole range of opportunities provided by theses two operational systems.
Windows 10 + Android 5.1 = Chuwi HiBook
updated:
June 9, 2016
author: