The case SilverStone Fortress FTZ01 different capacity and small size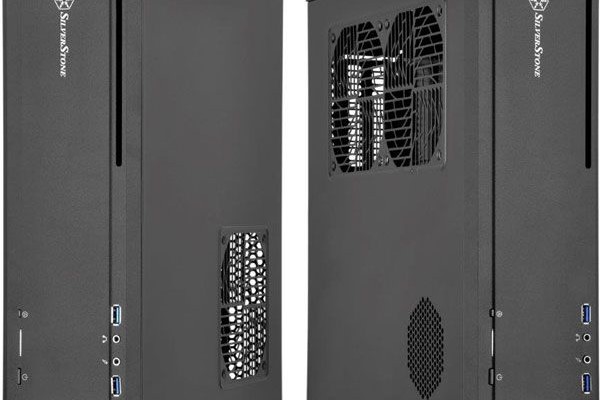 SilverStone has introduced a new computer case Fortress FTZ01, seemingly compact but very roomy allotment. It is able to accommodate a video card of up to 330 millimeters, and even an optical drive. The latter, however, is suitable only slim-body, but the support disk pleases.
The case SilverStone Fortress FTZ01 designed for mini-ITX motherboard and mini-DTX to choose from and working PSUs standard SFX. As mentioned above, it is designed to be the setting-size expansion cards, but in a riser. CPU cooler height must not exceed 83 millimeters, or you can put a giant cooler and close the top cover.
Sistemnik can even accommodate a single 3.5-inch hard drive and three storage format of 2.5 inches, and all this in the presence of two 120-millimeter cooler rotating at 1800 revolutions per minute. They are located on the top and bottom faces, and the bottom wall may establish one such fan. No e-filling body SilverStone Fortress FTZ01 weighs 4.6 kilograms. He offered in black and silver color options and sizes has 376h107h351 millimeter. It is worth all this fun is exactly $ 135. International sales already begun.
The case SilverStone Fortress FTZ01 different capacity and small size
updated:
May 21, 2015
author: