Seven Dell Latitude 13 7370 features to note

Dell Corporation provides technology for the whole world that helps our dreams come true. Clients trust the technologies that are provided by Dell as they help us work quicker and more effectively; and there is no difference if we are at home or not. Dell Corporation Strategy is to listen to customer's needs, investigate them and create more interesting and more useful thing for our everyday life.
And the design of XPS 13 is a great example of the fact that Dell Corporation forges ahead. It is the most compact laptop that has InfinityEdge display without a frame, with marvelous design and unbelievable opportunities. So, Dell laptops become thinner and smaller that makes them to be more convenient for trips and out-of-home activity.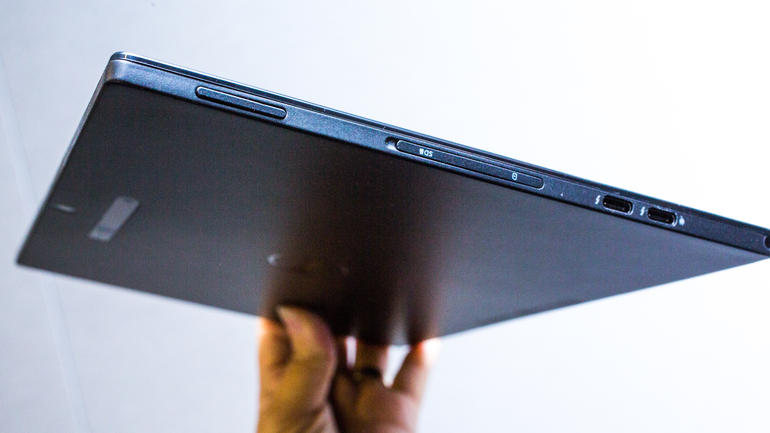 The idea of making the most portable laptop ever found its realization in making Dell Latitude 13. Dell systems have never been "lovely" in appearance or easy on the eyes, but they do have small sizes, so their portability plays a key role by making choice by the customer.
So, let's have more serious look at Dell Latitude 13 7370 according to its features (advantages and disadvantages).
DISPLAY
Dell Latitude 13 7370 is a laptop for business trips. It is just 1.48 lbs (1.12 kg). Both laptops (Dell Latitude 13 7370 and XPS 13) have the same InfinityEdge display. Latitude 13 7370 display has a couple of the same options as XPS 13 has. They are a 3.200 x 1.800 pixel touchscreen and a 1080p non-touch display.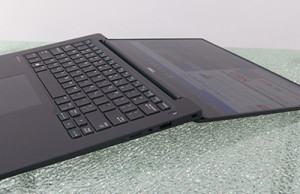 Also the display can go back making 180 degrees.
The display is rather bright and contrast. It is very nice for users who are fond of games and watching films, but it is ok for users who work with numbers and statistics as the image of numbers is rather good than brilliant.
PROCESSOR
Core m5 processor is represented in Latitude 13 7370 instead of Core i5 that is represented in XPS 13. Latitude 13 7370 is also rather small and smaller than XPS 13. Core M is useful in case you do not have time to charge the laptop as it "nip out" power.
But Core m5-6Y57 processor has Intel HD Graphics 515; and this fact does not seem remarkable for gamers. But it saves power, as it was mentioned before, and prolongs battery service. The battery is of middling quality and it will probably be enough for a day-long work, but it cannot be confirmed for sure.
PORTS and SLOTS
Speaking about the ports, Dell Latitude 13 7370 has nine ones. They are
SD card reader;
Lock slot;
Audio combo;
2 Thunderbolt™;
Micro HDMI;
Audio combo;
Optional micro SIM card slot;
Optional smart card slot.
KEYBOARD or TOUCHPAD? Or TOUCHPAD with BUTTONS?
Of course, Latitude 13 7370 has keyboard and touchpad.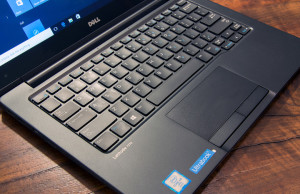 Keyboard is made in a very thoughtful way for better usage. Albeit small sizes and thin design of the laptop the keyboard is rather good. For example, individual keycaps are rather large and there is enough space between each button and key.
Touchpad comes complete with two separate buttons as a mouse has. Theses buttons are rather big and easy to press.
SPEACKERS or HEADPHONES?
Dell Latitude 13 7370 has two not very big speakers that are located in the slot of the laptop. They are satisfactory at the medium volume of sound but are not good for the sound with a great level of basses. In case a user wants to listen to his/her favorite soundtrack, music or watch film, it will be necessary for him/her to bring a pair headphones with.
PACKING
The laptop is easy to pack and easy to move to the place you need. This fact proves the statement of Dell Latitude 13 7370 being portable one.
Does Dell Latitude 13 7370 need COOLING FAN?
There is no cooling fan in Latitude 13 7370. It is great for silent work as it does not provide noise that can distract a user from working. But, it makes the laptop warm up very quickly that is not very good for the laptop and other technique in general.
Conclusion
Dell Latitude 13 7370 is a laptop for business with all necessary functions the laptop needs to have. It has bright and contrast InfinityEdge display, it is easy to pack and easy to take anywhere you need. There are a lot of ports and slots but you will probably need a USB-adapter if you need several USB-devices work at a time. It has keyboard and touchpad with two buttons, there is enough space between buttons and keys. There is no cooling fan that is good for working in silence, but it makes the laptop become very warm.
This laptop is nice in theory, and you are the one who can choose to try in practice. Just make up your mind, weigh all pros and cons and decide the best for you.
Seven Dell Latitude 13 7370 features to note
updated:
May 31, 2016
author: