Samsung showed transparent and mirrored OLED-displays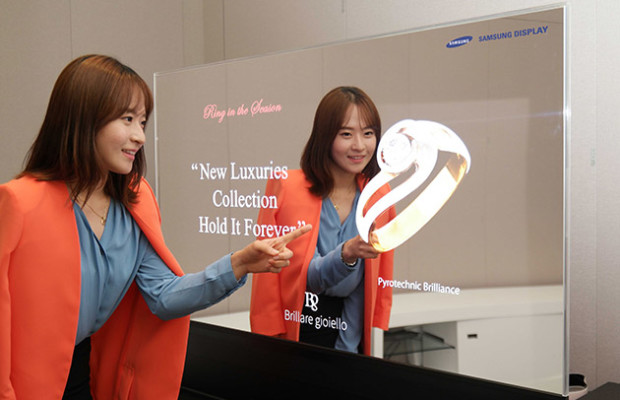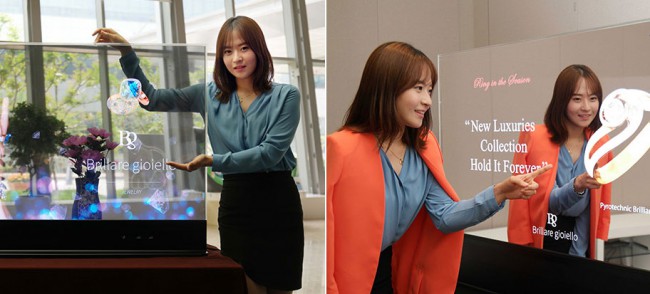 Samsung introduced the new mirrored and transparent OLED-displays, for which the company has big plans. At the event in Hong Kong only screens were shown, made in the form of billboards and demonstration stands. Samsung believes that these screens will have great use in the future.
The company plans to develop the production of mirrored displays, on the basis of which you can create, for example, the virtual fitting room. Users can use the high-tech mirrors trying on jewelry, garments and shoes virtually before buying. This is possible thanks to the 3D-camera produced by Intel.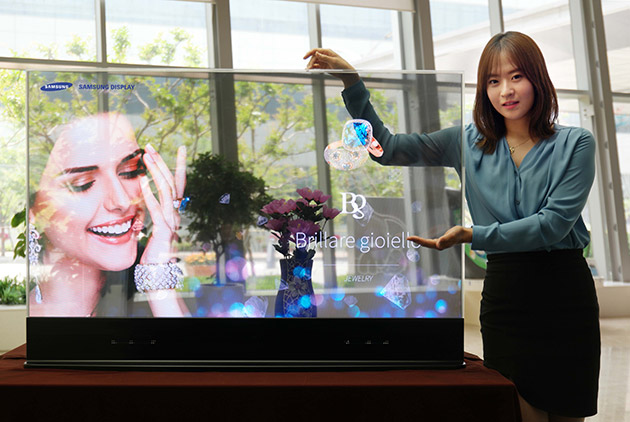 At the same time, according to Engadget, Samsung intends to use its transparent OLED-displays to display interactive advertising with the ability of sign and voice control. According to the manufacturer, its mirrored OLED-displays offer sharper, clearer and more contrast picture with improved response speed compared with existing analogues on the basis of LCD technology. The same seems to be true for transparent Samsung displays.
Apparently, Samsung implementation of plans will take some time, but that it will do this, there is no doubt. Korean companies have no choice but to compete with a large number of other producers who independently develop the same technology.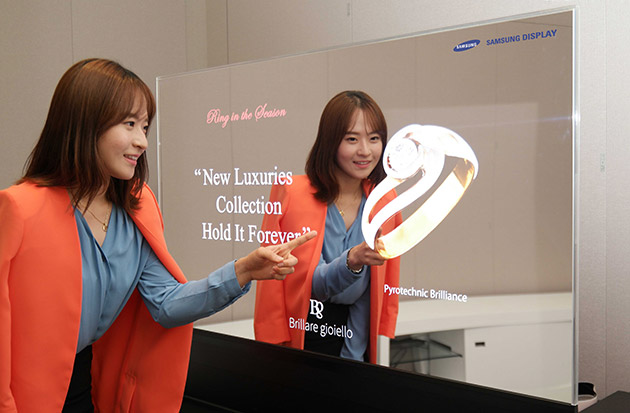 Samsung showed transparent and mirrored OLED-displays
updated:
August 5, 2015
author: