Review of motherboard MSI Z170A Gaming M7: inexpensive alternative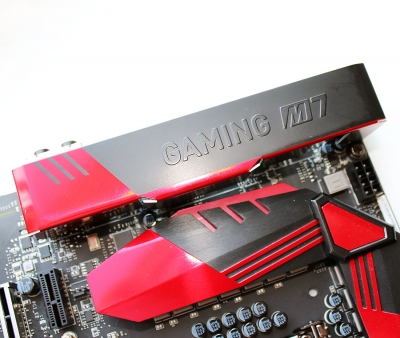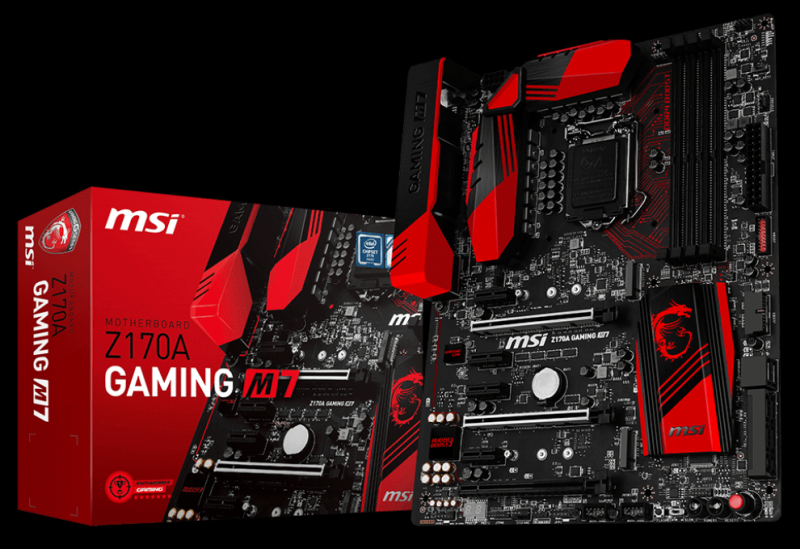 Many manufacturers have at once announced the entire line of boards consisting of 5 to 7 models of different classes and price segments. Among them is the Micro-Star International Co., Ltd (MSI), which presented not only the boards but also their new segmentation in the GAMING series.
Now MSI motherboards are divided into three major sections: Arsenal GAMING, Performance GAMING and Enthusiast GAMING.
The basic and most affordable series Arsenal GAMING will include four boards: Tomahawk, Mortar, Bazooka and Grenade. Performance GAMING Series consists of three models: GAMING PRO, I GAMING PRO and KRAIT GAMING. And the most advanced and expensive series Enthusiast GAMING includes six motherboards with Intel Z170 Express chipset.
Apart in this series is an elite MSI Z170A XPOWER GAMING TITANIUM EDITION, and the most popular, it seems, will be GAMING M9 ACK, GAMING M7 and GAMING M5.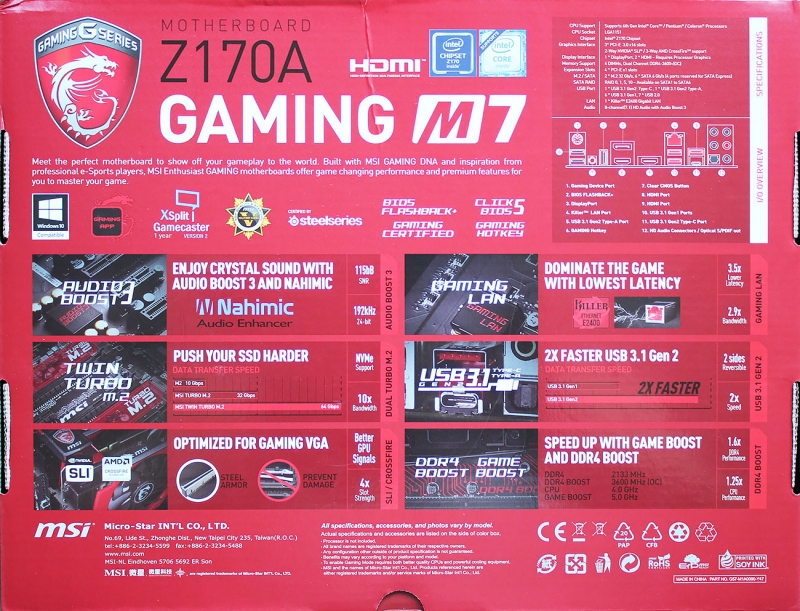 Package and sets
The box, in which MSI Z170A Gaming M7 is delivered, is bright and beautiful. The predominant color is red with white letterings. On the obverse is an enlarged picture of much of the board, chipset and CPUs are specified, as well as the series to which this model belongs.
The reverse side of the box is informative. It describes the key features of the novelty, a list of outputs, the technology used and brief specifications.
The delivery set of the board includes cap for the rear panel, four SATA-cable with latches, connecting bridge for SLI and a pair of shoes to connect the cables to the connectors on the housing board.
User's manual, checklists and a label on the door handle, as well as stickers for SATA-cables are included to the delivery set. CD with drivers and utilities is also in the box.
Granted tested version of MSI Z170A Gaming M7 is version 1.1 and is made in China. The board has a three-year guarantee.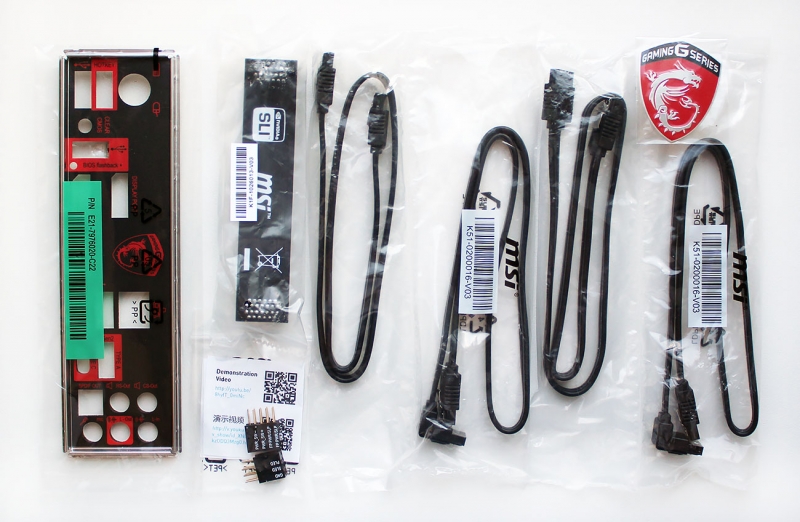 Design features
In terms of design, MSI Z170A Gaming M7 is a very attractive board. Scarlet sections of radiators on the power components and casing are successfully contrasted with the almost black textolite adding catchy, but at the same time non-ornate looks to the board.
On the decorative casing model name of motherboard is stamped, and the chipset depicts the symbol of Gaming series – a red dragon.
The size of board refers to the ATX standard, so that its dimensions are quite usual 305 × 244 mm. On the reverse side you can find a list of token technologies embedded in the board.
On the rear panel output (left to right): two ports USB 2.0/1.1, combined with a combined PS/2 connector, button Clear CMOS, one USB 2.0/1.1 (USB FlashBack); two outputs HDMI and one Display Port, two ports USB 3.0/2.0 and network port LAN (RJ45), two USB 3.1 ports of different types, as well as a panel with five gold-plated audio outputs and output S/PDIF.
LGA1151 processor socket linings are traditionally covered with a plastic cover that protects it from dust and accidental damage contacts. Note that there are no structural differences from the LGA1150, but the old processors, of course, will not work in it.
Currently supported processors are Core i7-6700K and Core i5-6600K. The power supply system of CPU is seven-phase digitally controlled DIGITALL POWER.
All components of the power circuits conform to Military Class 5 and include the use of coils with a titanium core, increased by 40% current margin and efficiency higher by 30%; energy-efficient capacitors Hi-c CAP and capacitors Dark CAP with record low ESR and not less than ten years of life.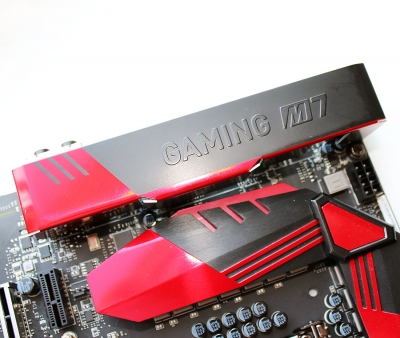 Review of motherboard MSI Z170A Gaming M7: inexpensive alternative
updated:
September 2, 2015
author: