Smartwatches ReVault function as a wireless wearable file storage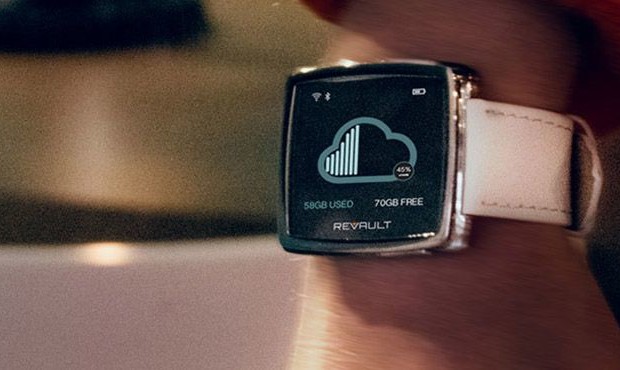 ReVault look like ordinary smartwatches, but their primary function is slightly different from other similar hours. They have a wireless local file storage, to which you can access both the private cloud. This can be done from a smartphone, tablet or laptop, using an application (such as Dropbox or other cloud services), which runs on Android, iOS, Mac OS X, Windows and even Linux.
As promised the developers, trusted device can be programmed to automatically synchronize every time you save or load files. Everything that you keep on the watch, protected by a password and two-factor authentication for added security. ReVault connected to other gadgets via Wi-Fi and Bluetooth, and as the clock can create your own network of Wi-Fi, you can upload files, even without an Internet connection.
Another nice thing: if you're not such a fan of smart watches, you can use them as a keychain or a pendant around his neck. Smart Watches are presented on the resource ReVault Indiegogo in two forms – with a capacity of 32 GB and 128 GB. The cost of $ 170 and $ 300 respectively. If you will collect the necessary sum, then in January 2016 to begin sending to everyone who has contributed. Note that if the three-day battery life on the clock, you will be small, must also be purchased wireless charger standard Qi.
Smartwatches ReVault function as a wireless wearable file storage
updated:
May 21, 2015
author: