Power Supply FSP AURUM PRO 850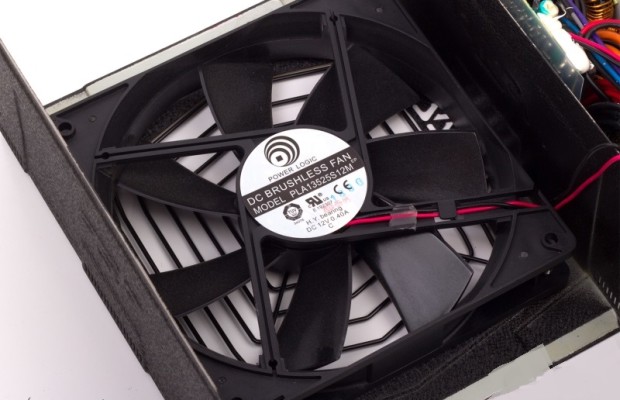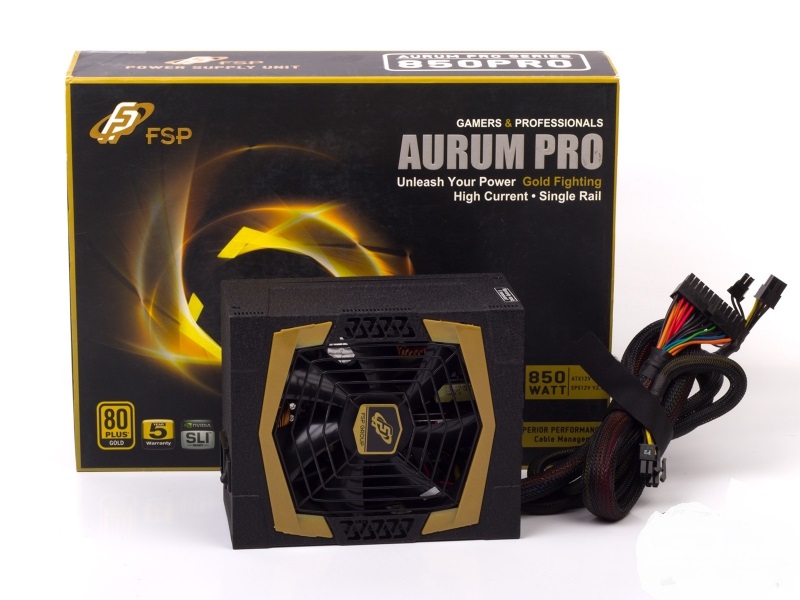 We have a model of the minimum power in the lineup FSP AURUM PRO in front of us. Certification 80 PLUS Gold, a generous set of cables – at first glance, there is everything that is owed the power supply of high level.
AURUM PRO line includes three models with capacity of 850, 1000 and 1200 watts, of which we were given the youngest – AURUM PRO 850.
There is nothing superfluous in the box with the power supply – just a set of detachable cables in the bag and the warranty card. The two main cables – 24-pin ATX and 8-pin power CPU, with the connector divided into two 4-pin – soldered to the power supply. All cables have a minimum recommended gauge – 18 AWG, except the thicker power cable soldered in CPU (16 AWG).
A set of removable cables and pad to which they are connected, in line AURUM PRO are standardized, so even a low-end model can theoretically cater for four video cards carrying two eight-power connectors (of course, provided that the total capacity of four GPUs fits in nominal of PS – 850 W).
Also unusual that the unit has are two special cables with connectors Molex KK, which are intended to connect the case fans. The latter – along with cooler built into the PS – will rotate faster or slower depending on the temperature of the PS.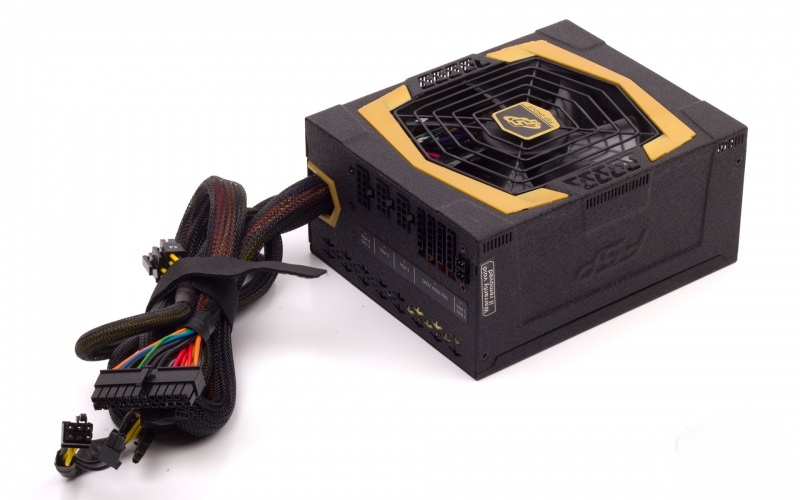 Power connectors set:
1 × 24 (20 + 4) contacts;
1 × EPS12V (2 × ATX12V) – CPU power;
1 × 8 contacts – CPU power;
8 × 8 (6 + 2) contacts – extra power for PCIe cards;
10 × SATA;
6 × Molex;
1 × Floppy;
2 × three-pin Molex KK – fans power.
Housing of AURUM PRO – thick-walled and heavy – made in monumental style typical for FSP products. Power connector of C19 type catches the eye, which is more common in rackmount-equipment than in the home PC, dominated by C13. Manufacturer, of course, attached suitable cable to the power supply, but in some case the search for a replacement can cause difficulty.
FSP as OEM-partner manufactures power supplies for a variety of brands, so the device under the brand FSP – is, of course, its own production.
For cooling of internal parts of power supply is responsible fan Power Logic PLA13525S12M with size of 135 mm in the hydrodynamic bearings. The maximum speed of rotation in it if 2000 rev/min.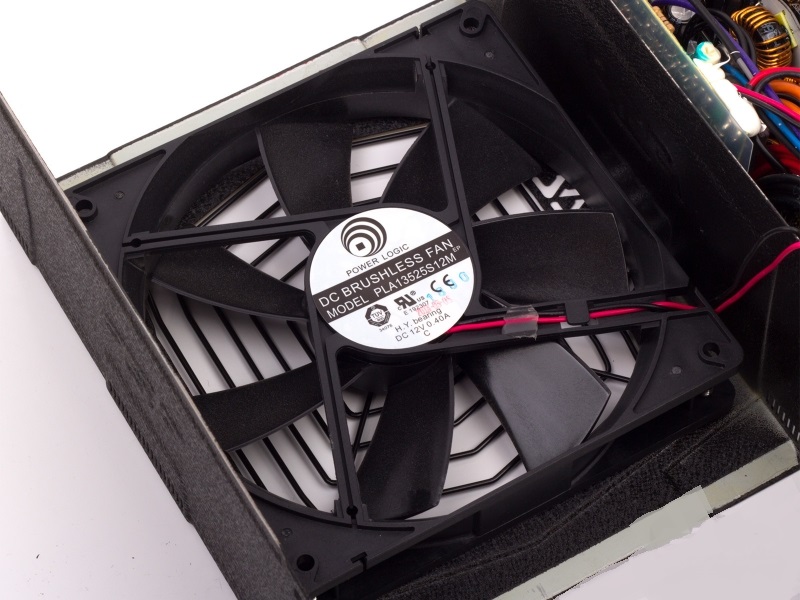 Input EMI filter in AURUM PRO 850 is composed of several redundant units derived from three capacitors CX, two pairs of capacitors CY and two-phase reactors. There is a surge suppressor to protect against voltage surges, as well as an optional component – chip called CAPZero eliminating leakage of current through the bleeder resistor. At the switched off power supply, chip allows the capacitors to discharge the primary circuit of the inverter.
Two diode bridges rated at 15 A are connected in parallel and are cooled by a common heat sink. Power reserve of the component power supply is more than sufficient.
The main voltage converter is built on resonant topology – it is the best option for the computer power supply in terms of efficiency. FSP AURUM PRO is unique in that one transformer is used instead of two smaller connected in series. According to the manufacturer, this solution further improves the efficiency and at the same time facilitates heat dissipation. Further increase in efficiency of PSU is promoted by synchronous rectifiers built on field-effect transistors, – instead of the more common rectifier based on Schottky diodes.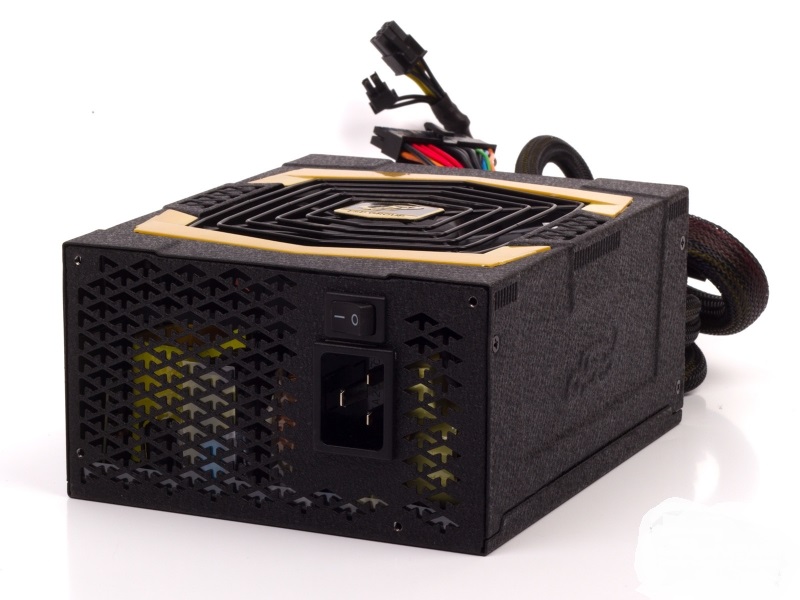 Power Supply FSP AURUM PRO 850
updated:
December 4, 2015
author: