NVIDIA GeForce GTX 950 Ti is under development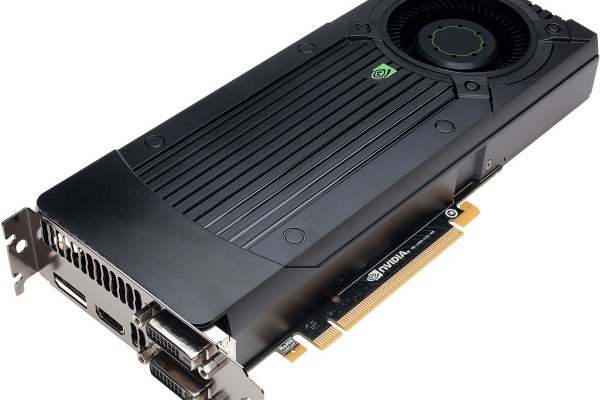 NVIDIA Corporation is working on another video cards based on GPU GM206, which fills the gap between the GeForce GTX 950 and GeForce GTX 960. According to a Japanese web site, GeForce GTX 950 Ti is under development, and it is not clear when exactly it will be presented. As the unofficial information about the decision continues to run on the web, apparently, NVIDIA has serious plans to release GeForce GTX 950 Ti to the market.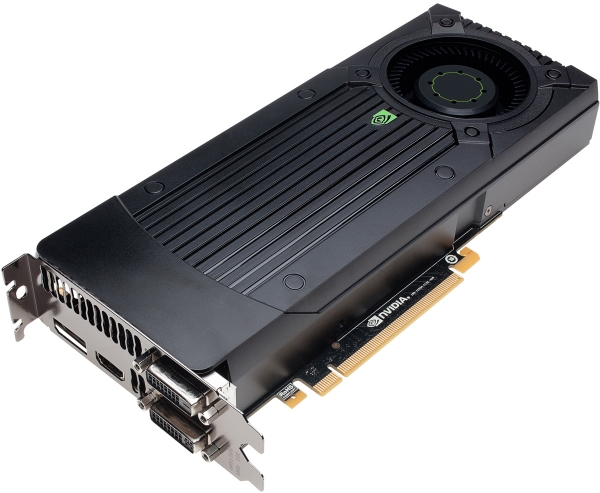 According to the Hermitage Akihabara, NVIDIA is preparing to introduce a new GeForce GTX 950 less than in a week, but in addition to this, the company is completing the development of more powerful solutions, GeForce GTX 950 Ti. Based on what is known about the GM206 graphics processor and GeForce GTX 950, it is logical to assume that the GeForce GTX 950 Ti will be equipped with 896 stream processors, and will have a level of performance between the GTX 950 and GTX 960. Perhaps the "premium" version of GeForce GTX 950 Ti will be equipped with 4 GB of memory type GDDR5.
Taking into account the very small difference between the technical characteristics of GeForce GTX 960 and GeForce GTX 950 Ti, it is likely that in some cases the latter can even compete with the first, especially in cases of factory overclocking.
Thanks to the excellent functionality of the GeForce GTX 950 Ti – GM206 processor supports DirectX 12, OpenGL 4.3, OpenCL 1.1, Vulkan and proprietary technologies of NVIDIA – the novelty has all chances to become popular among the players with a modest budget. In addition, the product is also ideal for HTPC-enthusiasts, since it has a hardware acceleration of encoding/decoding of H.265 (HEVC) streams, is compatible with HDCP version 2.2 and supports output HDMI 2.0, a set of technologies that will be needed to play Ultra HD Blu-ray.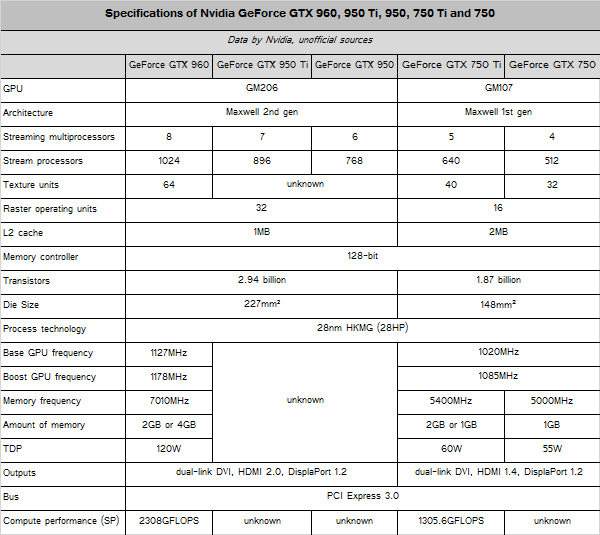 Taking into account the current state of NVIDIA at the market – according to Jon Peddie Research, the company controlled more than 75% of the market of discrete graphics cards for desktop PCs in the first quarter – the corporation would not really needed to release GeForce GTX 950 Ti. Solutions GeForce GTX 960 and GeForce GTX 950 can satisfy the needs of those wishing to get a higher performance or lower price, hardly the issue of "intermediate" solution will greatly affect the sales of NVIDIA. However, several new products will strengthen the position of the company and will complicate the life of main rival, Advanced Micro Devices, even more.
NVIDIA traditionally does not comment about future products and plans. As a consequence, all described NVIDIA plans can change.
NVIDIA GeForce GTX 950 Ti is under development
updated:
August 19, 2015
author: