NVIDIA is ready to begin construction of the building of the new headquarters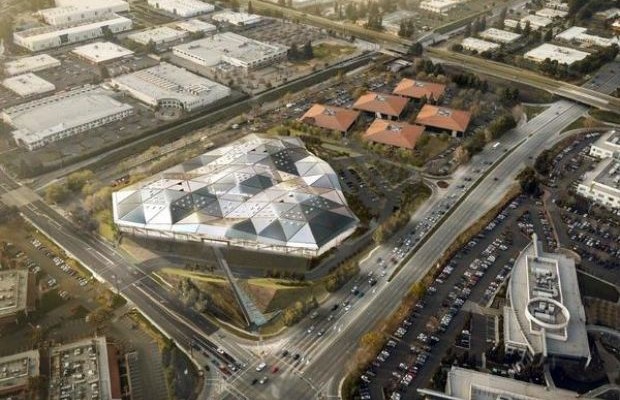 NVIDIA has not only increased its market share in its traditional segment of the gaming graphics cards, but also trying to develop new areas of activity. For example, the Tegra processors in-car entertainment systems are used more often than in tablet computers. In addition, based on the Tegra actively created autopilot system for automobiles capable of recognizing visual images and share lessons learned with each other. Delphi is developing a system for Audi automatic control processor-based Tegra, and the prototype car with such a system now crosses several US states, trying to automatically get to the international motor show without interference present in the salon professionals.
New footage requires new areas, and construction of a new headquarters building, the company started a couple of years ago. However, on the purchase of land and buildings show thumbnails pair is not moved, but the publication BizJournals reports that NVIDIA is ready to start clearing the land for the construction of a new headquarters. Construction crews are ready to start work as early as next month.
Compared with last year, the number of employees NVIDIA grew by nearly five percent. According to the company, it took two years to change the design and optimization of future costs, and now you can start construction work. How much will cost to build a new headquarters, is not specified. However, instead of two buildings in the early sketches, now represented by only one. Obviously, NVIDIA does not consider it necessary to spend on the construction of two buildings.
Source: BizJournals
NVIDIA is ready to begin construction of the building of the new headquarters
updated:
April 2, 2015
author: