MSI S120 – thin, lightweight, low-cost netbook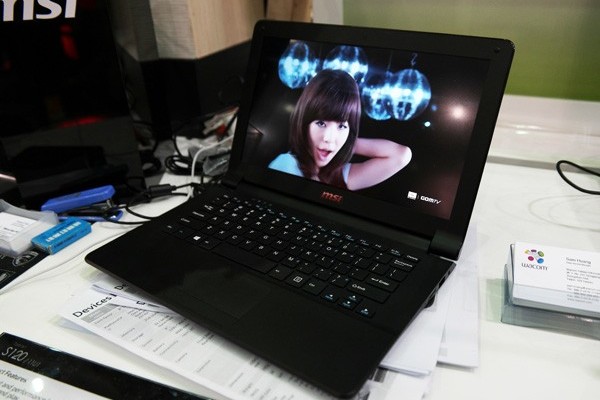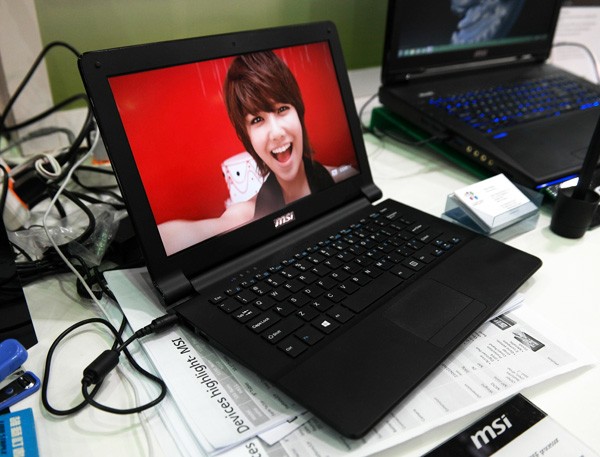 We can say that netbooks are long out of fashion. They ceased to exist as a mass phenomenon. But from time to time appear devices of such form factor on the market.
We do not have to look far. A few days ago there was the Computex exhibition, where there were dosens of gadgets. Including laptop MSI S120.
What is interesting about this 11.6-inch device? Low cost, lightness and rather slim body.
Product weighs less than 1 kg. Herewith, notebook size is 198 by 290 by 15 mm. As for the budget items – it is a very attractive feature.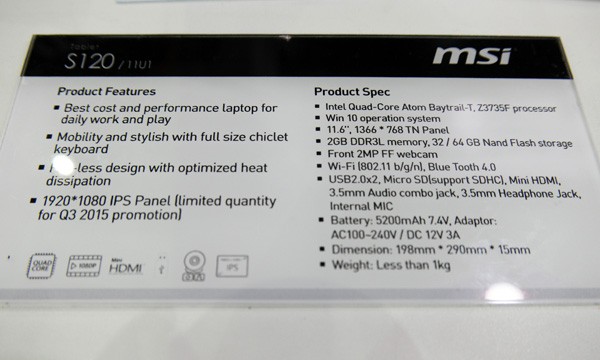 Specifications are no great shakes. Screen resolution is quite modest – 1366 by 768 points. As for the processor, there's a chip Intel Atom Z3735F on board.
The device is equipped with 2 GB, and 64 GB of memory (depending on configuration). In addition, there is the battery with capacity of 5200 mAh, the lens is 2 MP, Mini HDMI connector and two USB 2.0 ports.
Another version offers users Full HD-display such as IPS.
The release is expected in the current year.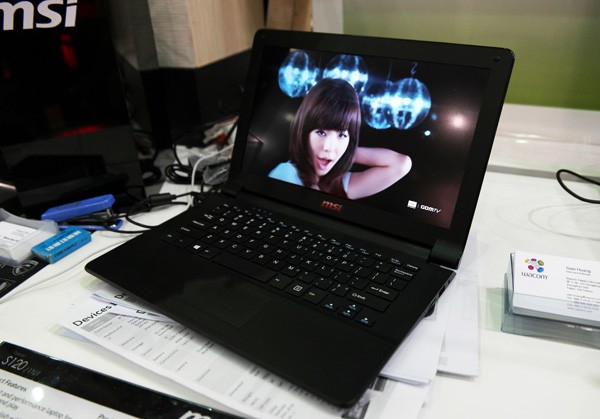 MSI S120 – thin, lightweight, low-cost netbook
updated:
June 14, 2015
author: