Motherboard ASUS Z170-Premium: everything your heart desires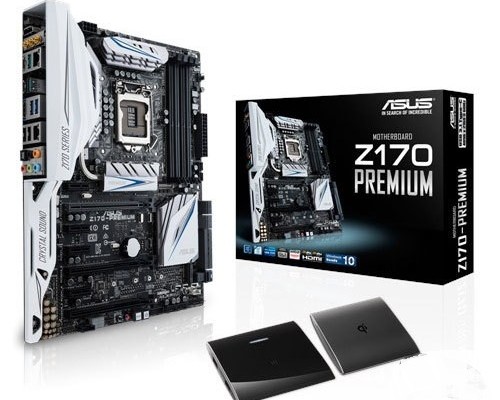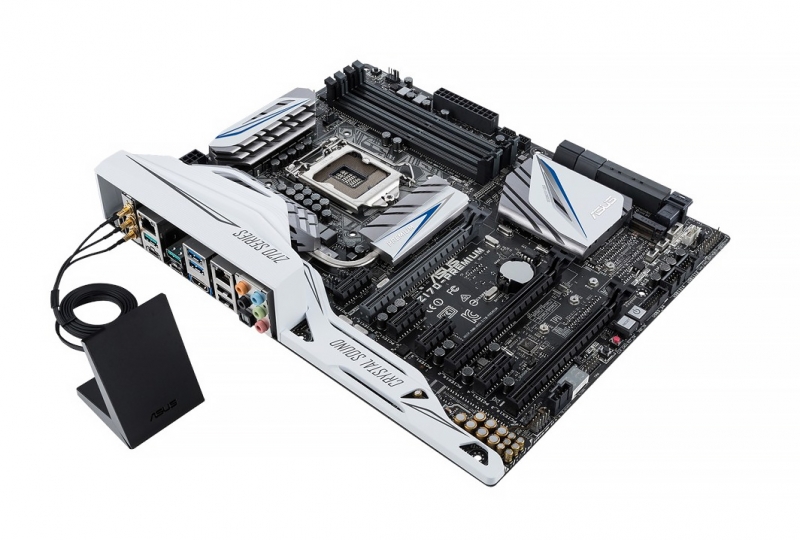 Review and testing of the system board, not only equipped to the maximum, but at the same time having a set of tools for overclocking. Only the high cost of this product may become an obstacle to potential buyers.
The range of motherboards based on Intel Z170 Express set logic presented today is that the breadth of choice of models can envy even fans of superheroes of Marvel universe, offering the most impressive selection of characters. Particularly distinguishes company ASUSTeK Computer Inc., which has in the range at the time of the article already twenty five (25!) different motherboards based on Intel Z170 Express chipset, designed for absolutely any task, form factors and purses.
Many of them have already been tested, including extreme overclocker ASUS Maximus VIII Extreme or a compact but extremely functional ASUS Maximus VIII Impact. And today we will introduce you to the new ASUS Z170-Premium.
Motherboard ASUS Z170-Premium comes in a large cardboard box.
ASUS Z170-Premium is made in the ATX form factor and has the dimensions of 305 × 244 mm, so its accommodation in a standard ATX-system block should arise no problems. The board looks quite interesting and at the same time not pretentious.
In the uniform design with a white coating and turquoise inlays are made radiators on the power circuits, cooler on the chipset, as well as a decorative plastic cover.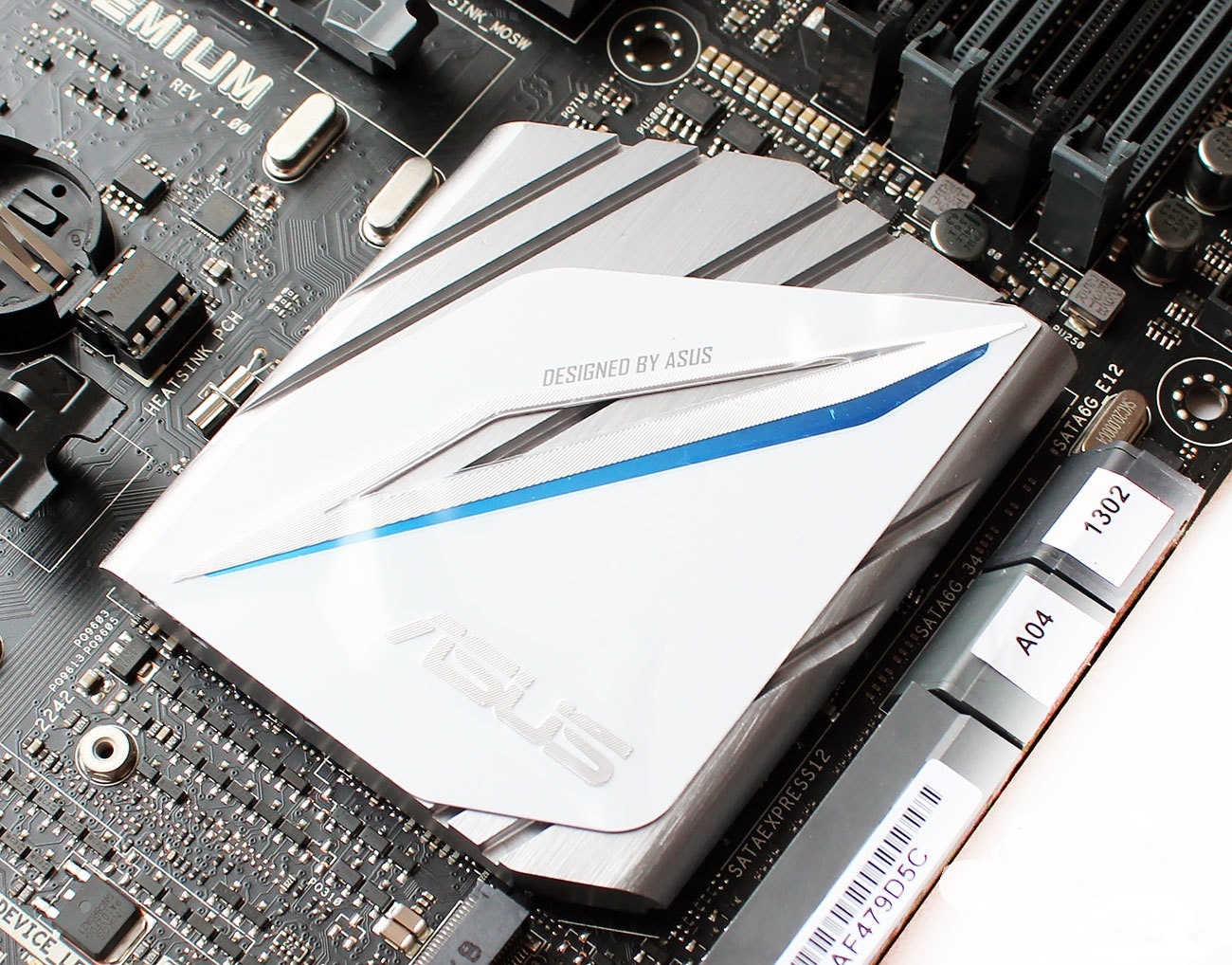 The following outputs and connectors are on the back panel of the motherboard:
DisplayPort port;
HDMI port;
two network LAN-sockets RJ-45;
two USB 3.1 / 3.0 / 2.0 Gen 2 Type-A ports;
two USB 3.1 / 3.0 / 2.0 Gen 2 Type-C port;
two USB 3.0 / 2.0 ports;
two USB 2.0 / 1.1 port;
optical output of S/PDIF-interface;
five 3.5-mm audio jacks;
ASUS Wi-Fi GO! (Wi-Fi 11 a / b / g / n / ac and Bluetooth v4.0 / 3.0 + HS).
Arrangement of the main sockets and connectors on the motherboard we have borrowed from the operating instructions, which can be downloaded from the official page.
The total amount of RAM can be up to 64 GB, and memory frequency – 4000 MHz. XMP-supported profiles (Extreme Memory Profile) of version 2.0, and a list of certified card module is shown in the manufacturer's website.
Functions of power controller of RAM memory is performed by chip DIGI + ASP1103.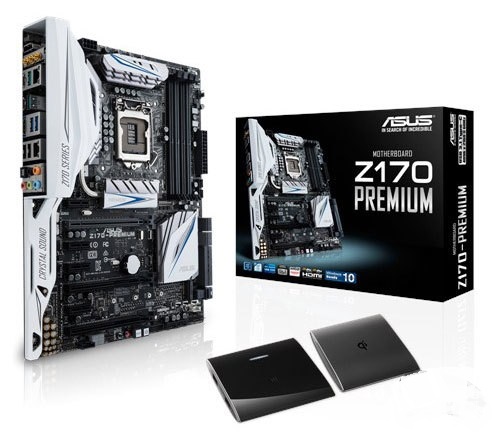 Motherboard ASUS Z170-Premium: everything your heart desires
updated:
March 4, 2016
author: