Motherboard ASUS Maximus VII Impact: intensive development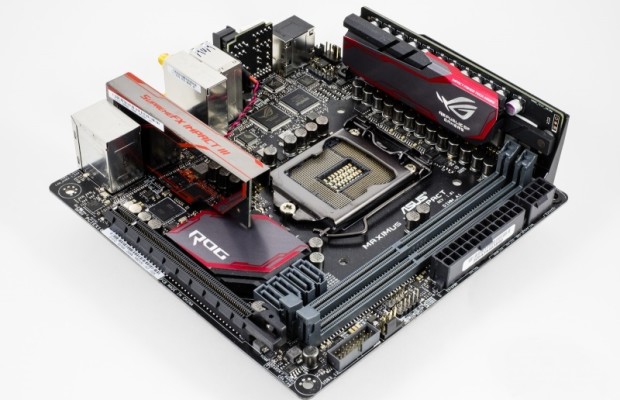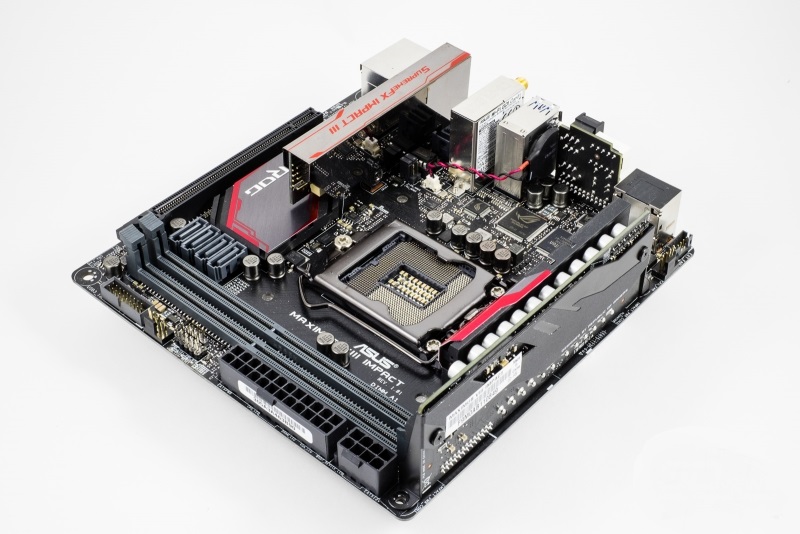 One of the most popular families of motherboards for LGA1151 processors, ASUS Maximus VIII, continues to grow. In shops, in addition to this board, you can meet other representatives of the same series for the enthusiast: Maximus VIII Gene, Maximus VIII Hero and Maximus VIII Extreme. But among motherboards Maximus VIII there are not only the usual heaped motherboards to create large high-performance PC on processors Skylake. It got a stood alone solution ASUS Maximus VIII Impact, which, unlike other related motherboards offers to pack computing power, acceleration and gaming features in a small volume of Mini-ITX-form factor.
In fact, Mini-ITX-boards that go under the umbrella of the brand Republic of Gamers, is not such the news, similar solutions were issued earlier for processor performed by LGA1150. However, the case of Maximus VIII Impact is special. The fact that the processors of Haswell generation have an integrated voltage regulator, so to them it was quite possible to do with relatively simple feeding schemes, which allows larding board with advanced features, without getting beyond the Mini-ITX format. With the advent of Skylake processors it become much more complicated to make it – now quality LGA1151-motherboard must first have a strong supply chain, and they eat off a precious place on the PCB. But ASUS engineers honorably responded to this challenge, and as a result Maximus VIII Impact did not yield to their predecessors, Maximus VII Impact and Maximus VI Impact, at the wealth of opportunities.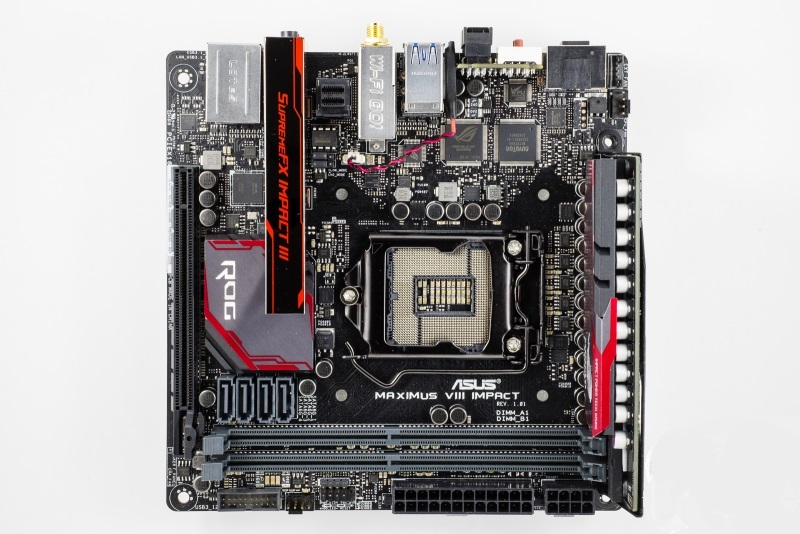 On the other hand, ASUS engineers have gone a well-known track. Some schemes of Maximus VIII Impact moved to the daughter boards, which are now as many as five. In the orthogonal to the main board plane went the CPU power circuitry and memory, branded sound card SupremeFX Impact III, wireless controller of 802.11ac standard supporting MU-MIMO and functional unit Impact Control III, combining POST-controller hardware and overclocking capabilities. As a result, if you close your eyes to the size, Maximus VIII Impact turned out to be quite typical platform of Republic of Gamers class: on its equipment, it surpasses many full-size motherboards average and on a par with other boards of Maximus VIII Series it looks quite equal.
Despite the size, ASUS Maximus VII Impact – quite full board for Skylake processors based on the flagship chipset Intel Z170. It supports a full range of LGA1151-CPU, overclocking including model and is focused on the use of high-speed DDR4 SDRAM. In addition, based on the Maximus VIII Impact system can be equipped with high-speed graphics card with single-slot or dual-slot cooling system.
That is, ASUS Maximus VIII Impact hits the class of Republic of Gamers products. Although, due to the size there was no place on it for a wide variety of expansion slots and ports, on many other features it surpasses even Maximus VIII Hero, come closer to the older Maximus VIII Extreme. Judge for yourself: the considered board has running through the controller Intel Alpine Ridge newfangled USB 3.1-port types A and C, implemented a very rare port U.2, there is a wireless network adapter and a high-quality sound card.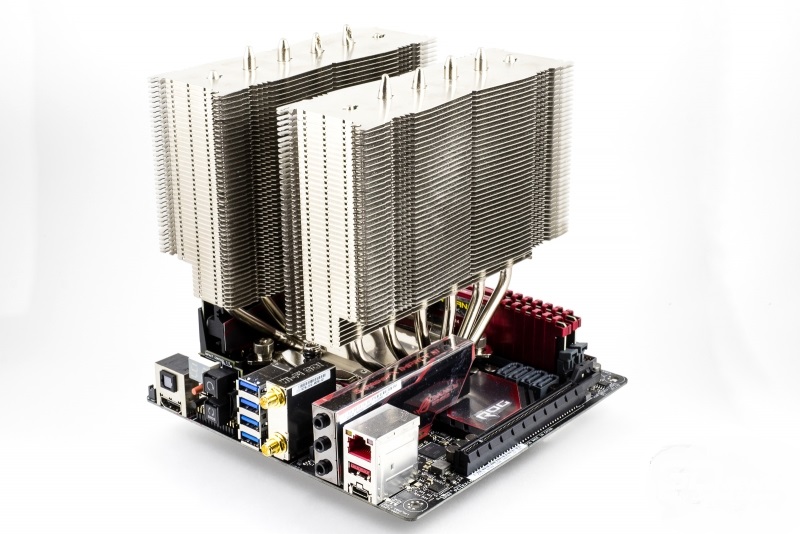 Motherboard ASUS Maximus VII Impact: intensive development
updated:
December 2, 2015
author: