Intel introduced two new series of Atom processors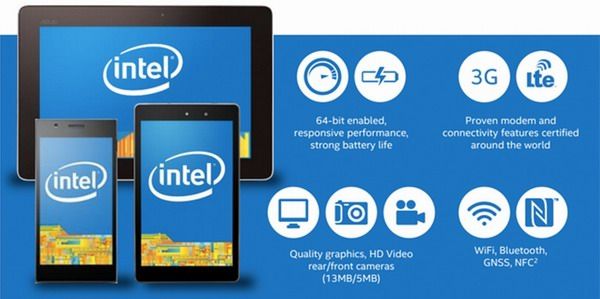 Intel has expanded its range of low-end series of Atom, which has recently gone through a restructuring and now consists of three sub-series. It is known, x3, x5 and x7 with the same differences as in the family of Core. The line includes the most inexpensive x3 CPU, and that she now joined by two new models.
The series includes Intel Atom x3 x3-C3405 processors and x3-C3445, designed for use in smartphones and tablet computers, the entry-level. They joined the models S3130, C3230RK and C3440. The entire quintet performed at rates 28-nanometer technology, which AMD still uses when issuing its more serious processors. CPU Intel x3-C3405 and x3-C3445 features four cores with a frequency of 1.2 to 1.4 GHz, depending on the operating mode and the integrated graphics with a frequency of 456 MHz.
They also provided the controllers DDR2 and DDR3 memory up to 2 gigabytes, plus the manufacturer expressed support for 64-bit instructions. The difference between the processors x3-C3405 and x3-C3445 is to support wireless interfaces – the first works exclusively with Wi-Fi, and the second is aware of the existence of the fourth generation of cellular networks at speeds up to 300 Mbit / s. Yet unknown when exactly the new CPU will get into production, but the first three processor series x3 already issued.
Intel introduced two new series of Atom processors
updated:
May 11, 2015
author: