Hard Drives WD Green IntelliPower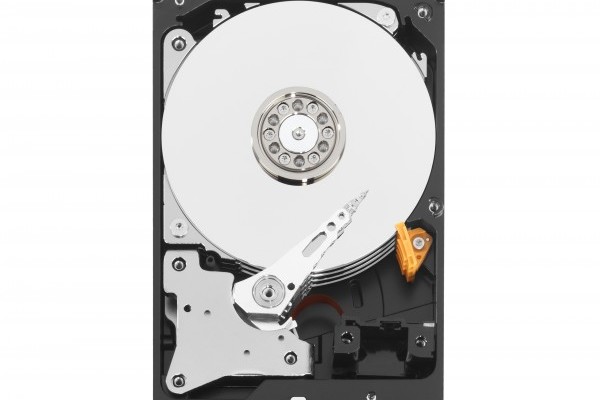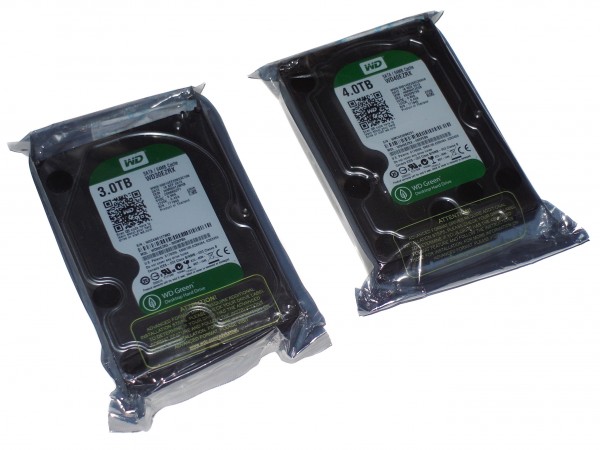 Hello dear readers. In this review, we will consider two hard disks with capacity of 3 and 4 TB from the company Western Digital – WD Green IntelliPower. This manufacturer is known for its color classification of hard drives. Some are designed for use in RAID arrays, some for maximum performance, and some for around the clock operation. Both considered disks belong to the Green series, which means energy savings, lower noise and reduced component temperature. This series already sold in ten versions with capacity from 500 GB to 6 TB.
Hard drives come in purple anti-static bags. Packaging is completely sealed, so one can open them out just tearing the strip in a special place. Inside there is a small bag with beads to dry the air inside the package. The package includes nothing, not even the screws, so you have to find/to purchase them by your own.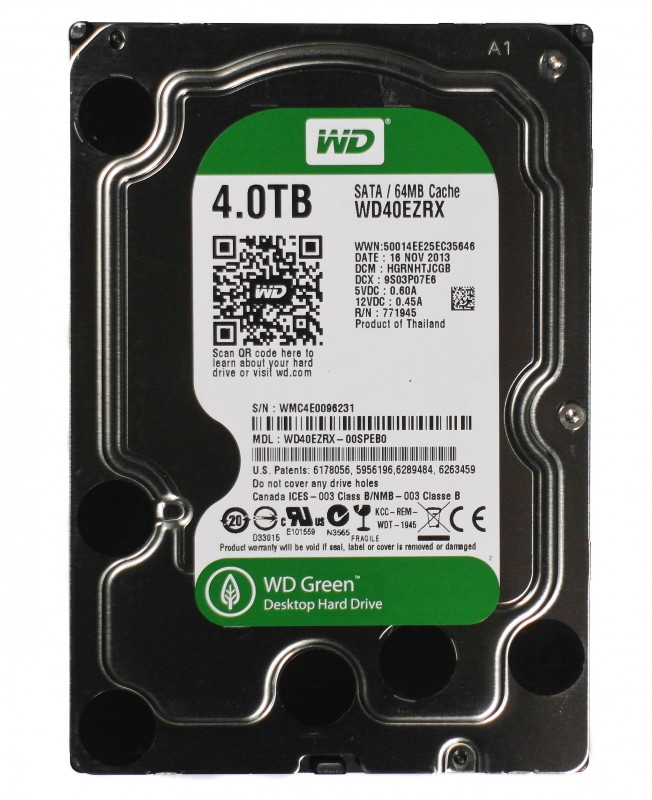 Externally, the hard drives are identical, with the exception of the metal pattern and a label pasted on the front of the drive. You can learn from it: the serial number, model name, storage capacity, cache volume, country of origin, production date and other trifles.
On each side of the hard disk are three screw holes, everything depends only on the chosen method of installation. To reduce noise and vibration is recommended to use anti-vibration washers.
Left – right: technical connector, SATA data, SATA power. By the way, despite the fact that the disc has an interface SATA III, you can still use it with SATA II, as they are backward compatible. This SATA II bandwidth is enough to reveal the full potential of the hard drives. The most that can happen is the loss of 5% of speed.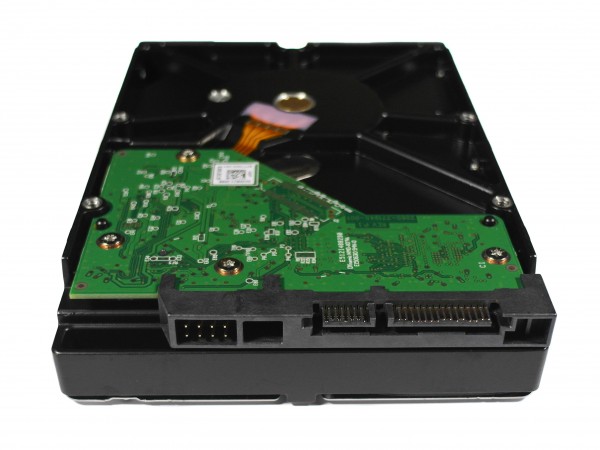 Hard Drives WD Green IntelliPower
updated:
February 22, 2016
author: