GIGABYTE unveiled GA-X99-Gaming 5P board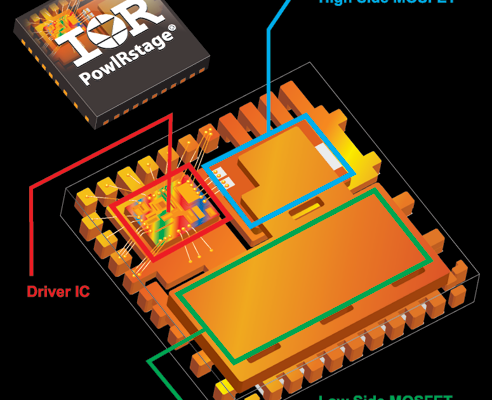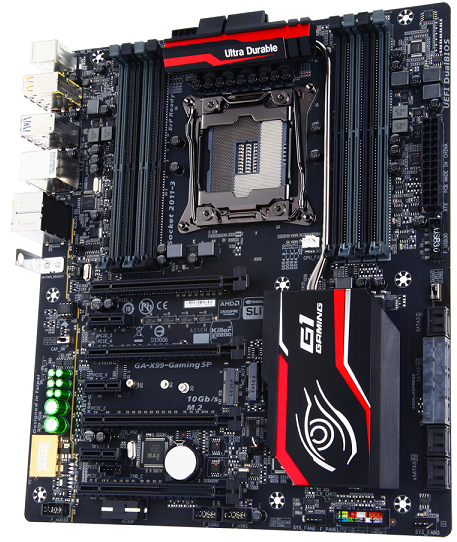 The range of GIGABYTE Technology was complimented with a new motherboard GA-X99-Gaming 5P, aimed at the use in powerful gaming systems. The novelty, which replenished the series of Champion products, include XMP-profiles with DDR4 memory frequency up to 2800 MHz, fully digital power subsystem of the processor, high-quality inductors with the reliability of the server level, solid capacitors Durable Black and many other technologies. Let's recall, X99-SOC Champion that has set many records is the most famous member of this series.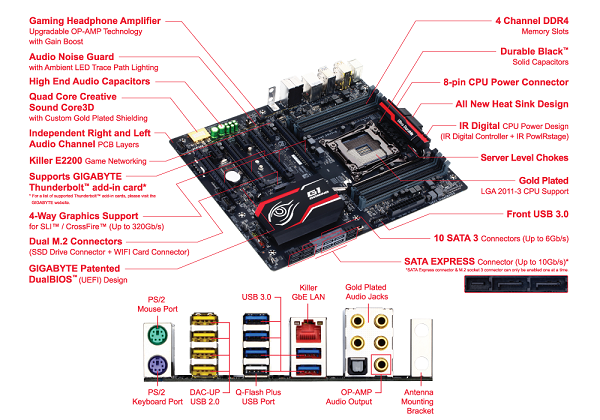 The board allows the use of all 40 bidirectional connections PCI Express thanks to external oscillator frequency and the direct connection of one of the "links" x16 to the processor (possible configurations 4-Way with three x8 and one x16 or 3-Way with two x16 and one x8), which provides about 25% gain in throughput in comparison with conventional solutions. In the case of using a processor that supports a smaller number of connections bandwidth will be smaller. For example, in conjunction with the chip Core i7-5820K second slot may be operated in the mode up to x8, while the third – not above x4.
Can also be noted the following characteristic: the support of Intel Core i7 processors in the performance of LGA2011-3, four slots for DDR4-memory interfaces M.2, SATA Express with a capacity of 10 Gb/s, SATA 3.0, USB 3.0. This model is made in a large form factor E-ATX (30,5 × 26,4 cm).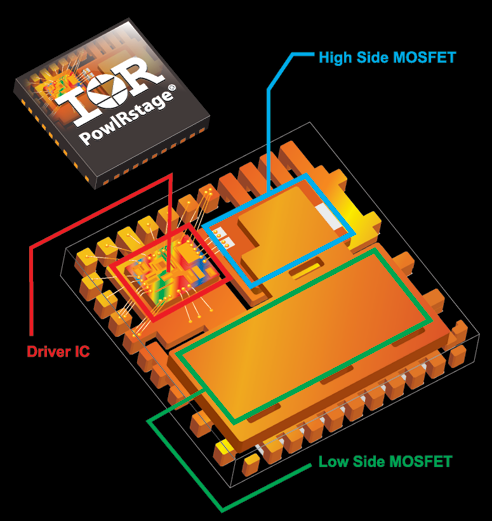 GIGABYTE unveiled GA-X99-Gaming 5P board
updated:
June 17, 2015
author: