Nettop Giada i200 is built on CPU Intel Haswell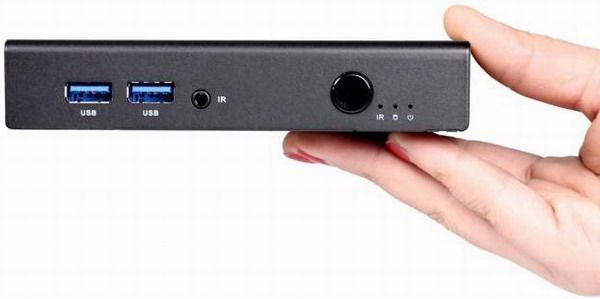 Processors Intel Haswell, presented two years ago, gradually fading, but still remains very popular. Today was announced the new nettop Giada i200, built on the CPU, and this series is positioned as a full-fledged home computer, only a very small.
Results will be released a few complete sets Giada i200 with different processors – from Celeron 2957U (price unknown) and Core i5-4200U (380 US dollars) to the top-end models of Core i7. Netbook going exclusively metal housing serves as a radiator and comes with a good set of dimensions for its interfaces. There are even Giada i200 COM-port, which is already used by very few people, and the company he make HDMI, full-sized DisplayPort, quartet of USB 3.0, gigabit network card and input for headphones and a microphone.
Inside Giada i200 is a single slot SODIMM DDR3 memory under the bar up to 8 gigabytes. There is also an interface for the mSATA solid state drive, the capacity of which is not specified. Optionally available modules Wi-Fi and 3G. It is also known that the nettop will be available with Microsoft Windows 7 or Linux Ubuntu, to choose from. The exact release date is still in the PC specification.
Nettop Giada i200 is built on CPU Intel Haswell
updated:
May 7, 2015
author: