GeIL Super Luce DDR4: memory modules with variable illumination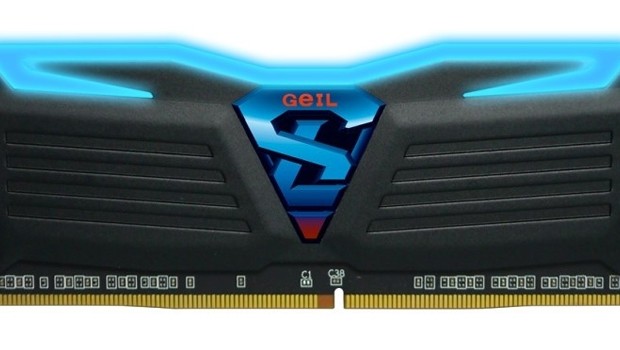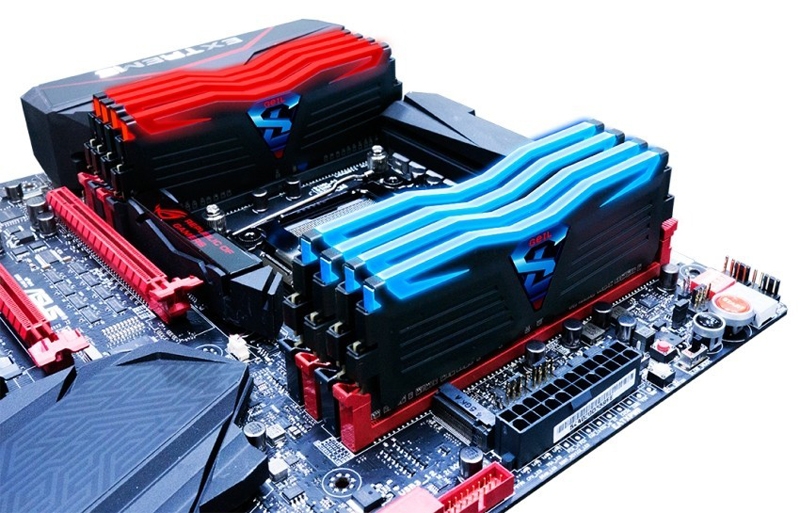 The GeIL company announced the top memory modules of Super Luce Series, compliant with DDR4 standard.
Products of the named family are designed for use in gaming desktop computers and systems for enthusiasts. Memory is for desktop platform Intel Haswell-E. We are talking about motherboards on chipset Intel X99 Express in conjunction with the processor Core i7-5960X, Core i7-5930K and Core i7-5820K.
A feature of the modules is a proprietary lighting technology iLuce Thermal based on blue, red and white LEDs. The higher the temperature of the system – the more often the product "pulses".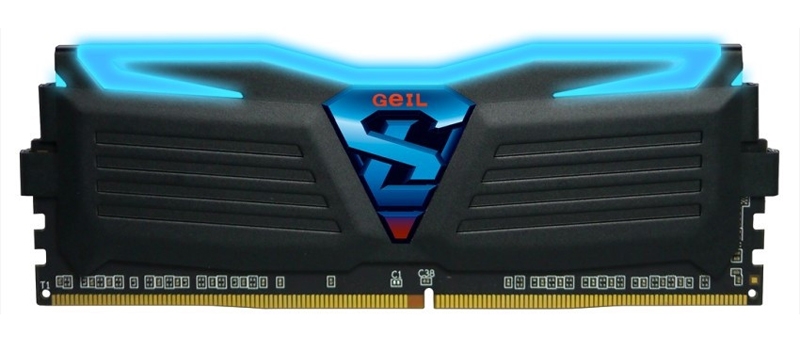 In total, there are five levels of pulsation:
Level 1: temperature less than 40°C — 13 flashes per minute;
Level 2: temperature 40–50°C — 60 flashes per minute;
Level 3: temperature 45–50°C — 80 flashes per minute;
Level 4: temperature 50–55°C — 120 flashes per minute;
Level 5: temperature more than 55°C — 200 flashes per minute.
Memory modules are offered in sets of total capacity of 8, 16, 32 and 64 GB. The supply voltage is 1.2 or 1.35 W, timings – 15-15-15-35 or 16-16-16-36.
Product specifications are as follows:
GeIL Super Luce DDR4: memory modules with variable illumination
updated:
September 10, 2015
author: