Gaming Laptop Dell Alienware 15: into the heart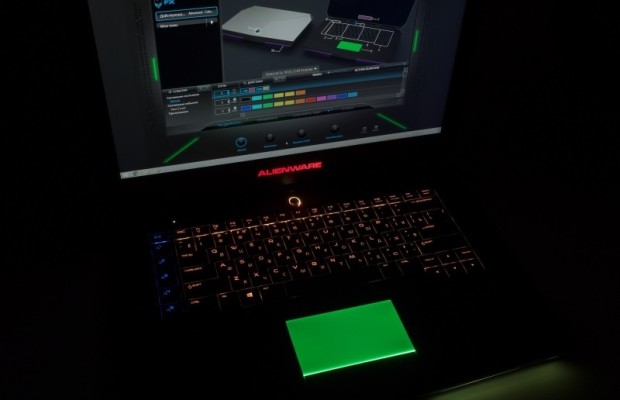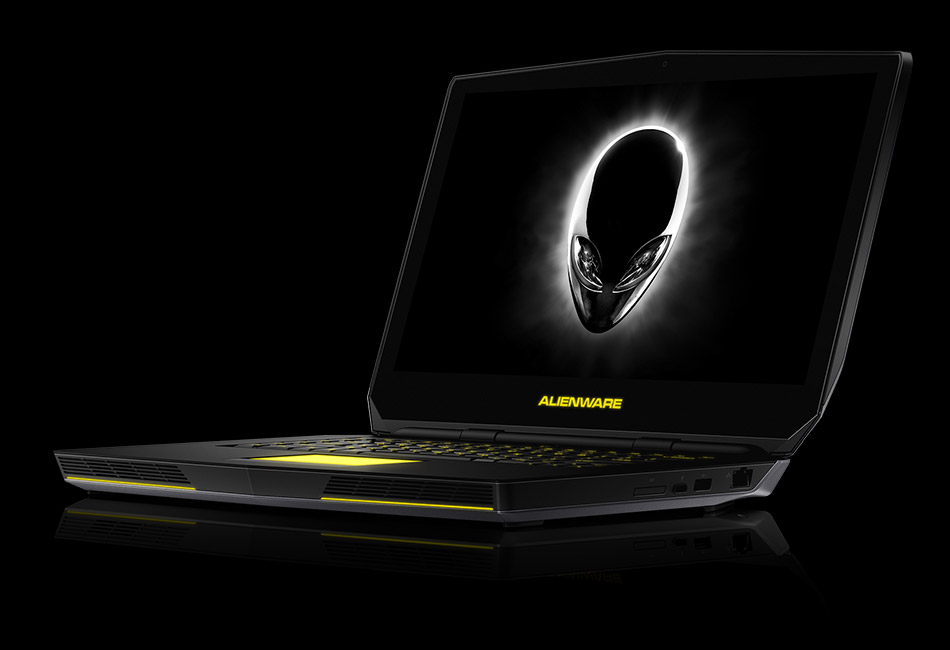 Thick body of Dell Alienware 15 allowed establishing cooling system of a decent size and making it work surprisingly quiet. What other surprises conceals a new gaming laptop by Dell – read in our review.
Available are versions with dual-core CPU Core i5-4210H, Quad-Core i7-4710HQ, 8 or 16 gigabytes of memory, a hard disk or a set of HDD + SSD. Among discrete graphics cards we have available exclusively NVIDIA GeForce GTX 970M with 3 GB of memory, but in the world there are options with other GPU: GTX 960M 2GB, GTX 980M 4GB and AMD Radeon HD R9 M295X. The screen is a 15.6-inch Full HD IPS, anti-glare, non-touch layer.
The notebook uses mobile CPU Intel of the 4th generation with Haswell architecture made at rates of 22 nm. Core i7-4720HQ is a quad-core processor with a nominal frequency of 2.6 GHz and support of important technologies such as HyperThreading and TurboBoost. CPU is fairly new – it was presented at the end of January this year, although Intel has been selling processors of the 6th generation, which can be set to Dell Alienware 15 when ordering laptop via the configurator on the official website of the company.
TurboBoost technology in automatic mode (depending on load and temperature) can raise the CPU clock speed to 3.6 GHz when actuated single core up to 3.5 GHz with a load on the two cores and 3.4 GHz at 3-4 loaded cores. The volume of cache in the third level is 6 MB. The processor belongs to the solutions of the standard voltage – its TDP is 47 watts.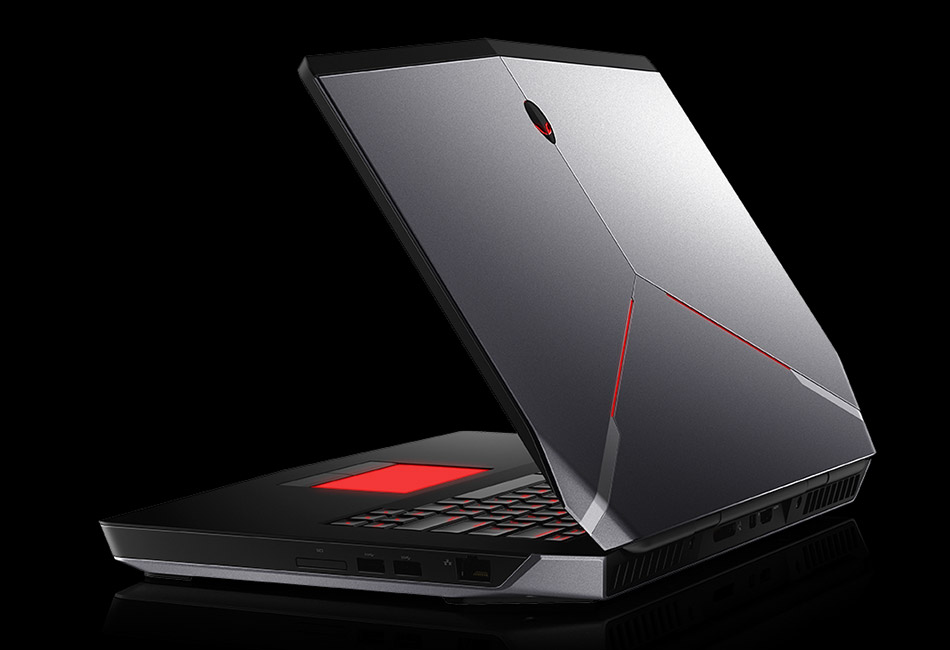 As a built-in graphics adapter represented is GPU Intel HD Graphics 4600 without its own dedicated memory. But it is only involved when working in standard Windows applications. In a resource-intensive software by default included in the work is discrete graphics on the basis of NVIDIA GeForce GTX 970M. This is one of the most powerful laptop GPU at the moment. Under its needs are given 3 GB of GDDR5 memory with a frequency of 1250 MHz (effective – 5000 MHz).
As a south bridge is used chipset Intel Lynx Point HM87, north can be considered the CPU itself, including the GPU and memory controller.
The memory volume DDR3L-1600 is 16 GB, consisting of two SO-DIMM-modules of Micron 8 GB each. If necessary, the modules can be replaced. This gives some flexibility in choosing the configuration: You can buy a laptop with a smaller modification of memory capacity and increase it later.
The storage system consists of a single SSD-drive Lite-On L8T-256L9G-11 with capacity of 256 GB, made in the M.2 format, and HDD Hitachi HTS721010A9E630 for 1 TB at a speed of 7200 rev/min, for the data storage. Both of the drives can be easily replaced by any other compatible models, as well as add the second M.2 SSD into a free slot.
The main drive is divided into three sections. At the system one when the system installed under the user needs about 220 GB is available, what is enough for a core set of software and 4-6 modern games. If the space is not enough, you can either use the solution from the previous paragraph, or to install the game on the hard disk.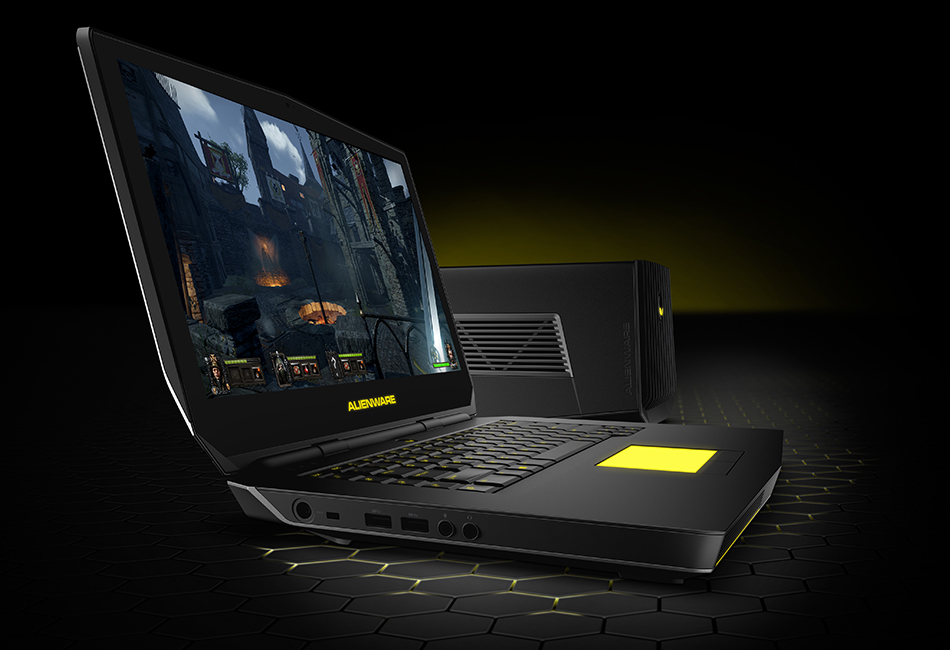 Gaming Laptop Dell Alienware 15: into the heart
updated:
November 25, 2015
author: