SSD Fixstars SSD-6000M is designed for 6 terabytes of information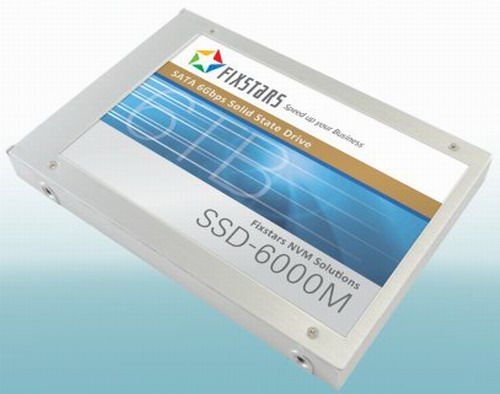 Fixstars company announced a new solid state drive SSD-6000M with a capacity of 6 terabytes. SSD this volume there are already some time ago, but the vast majority of them made in the form of an expansion card, and is not suitable for use anywhere outside the server and system units. Today the hero of news, on the contrary, is universal.
Fixstars SSD-6000M is made in the form factor of 2.5 inches, which makes it suitable for installation even in laptops and professional tablet computers. Not all features of this drive are currently known, but some details still available. It is based on flash memory with multilevel cell, the most robust in comparison with the SLC and especially TLC. Read and write speeds of 540 and 520 MB / s, respectively, which by today's standards more than acceptable. Connects Fixstars SSD-6000M standard interface for SATA III.
MLC memory modules made of 15-nanometer process technology, but the type controller is not reported. Fixstars SSD-6000M is made in body size 100h70h9,5 millimeters, so that it is also nice netbook. The cost of a 6-terabyte SSD Fixstars SSD-6000M is not specified, but there is no doubt that this will be a four-digit number expressed in dollars.
SSD Fixstars SSD-6000M is designed for 6 terabytes of information
updated:
May 8, 2015
author: