Cougar announced its first digital PSU of 80Plus Bronze Class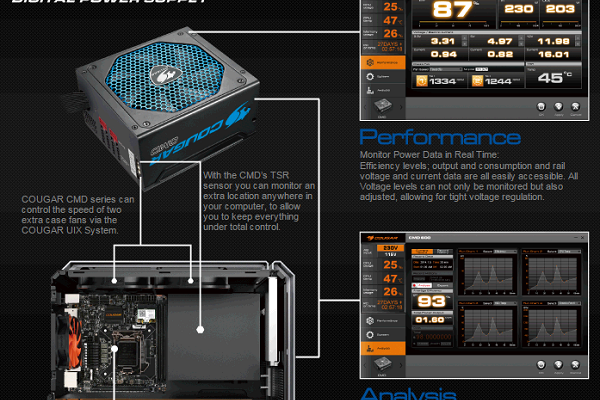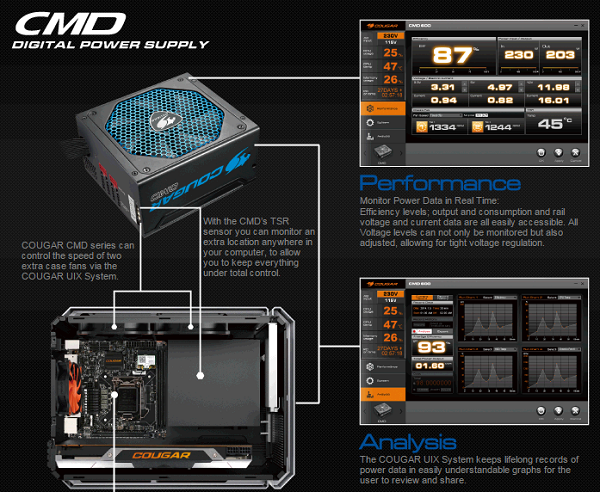 Cougar Company announced the addition to the range of its first digital power supply, which has a certification 80Plus Bronze. According to the developers, the arrival on the market of a new CMD Digital PSU is a major milestone for digital power supplies, taking them out of "niche" class products and bringing to the usual options for gaming PCs.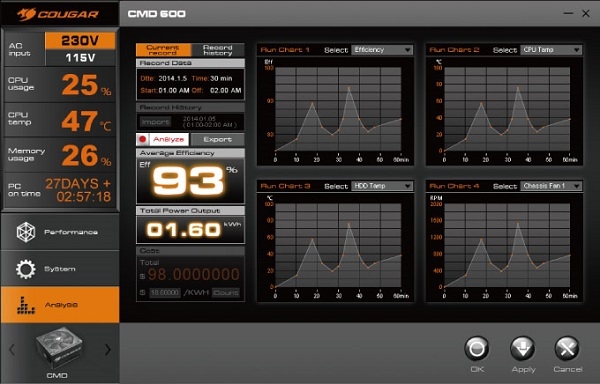 In the novelty Cougar has implemented its proprietary Digital Power technology and integrated it into the Cougar UIX control system. Digital control allows software to monitor the power supply parameters, such as input and output voltage, current efficiency, power consumption, heating temperature, as well as fine-tune of the supply voltage. With TSR-sensor which may be installed on one of the components of the system, it is possible to monitor the temperature at a given point. In addition, UIX allows you to control the speed of rotation of the two additional fans.
The power supply includes one line of +12 V with a maximum load current of 40 A (for 500-W models) or 49 A (for 600-W model).
Cougar announced its first digital PSU of 80Plus Bronze Class
updated:
July 28, 2015
author: