Corsair introduced memory kits Vengeance LPX DDR4 with capacity of up to 128 GB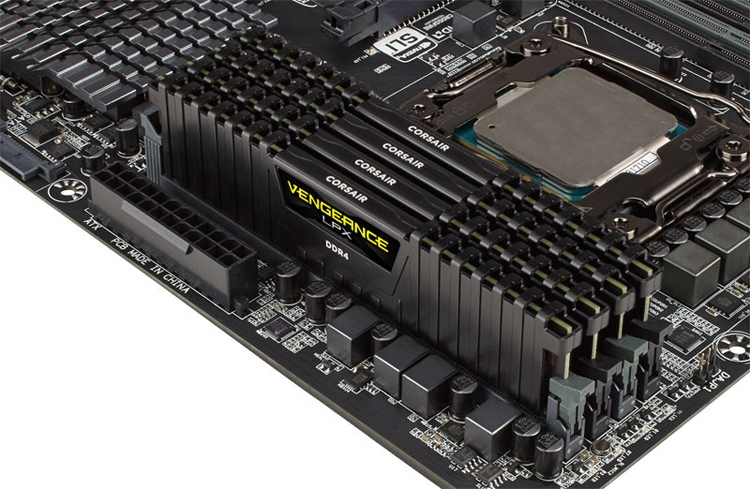 Corsair company announced the availability of RAM kits Vengeance LPX DDR4, designed for use in desktop computers on Intel hardware platforms.
The Vengeance LPX family includes kit with a total capacity of 128 GB, consisting of eight bars of 16 GB each. The frequency is 3000 MHz, supply voltage is 1.35 V. Timings are CL16-18-18-36.
In addition, are released the kits Vengeance LPX of 64 GB (4 × 16 GB), and Vengeance LPX 32 GB (4 × 8 GB) with frequency of 3333 and 3600 MHz respectively. Timings – CL16-18-18-36 and CL16-19-19-39. Power supply in both cases is equal to 1.35 V.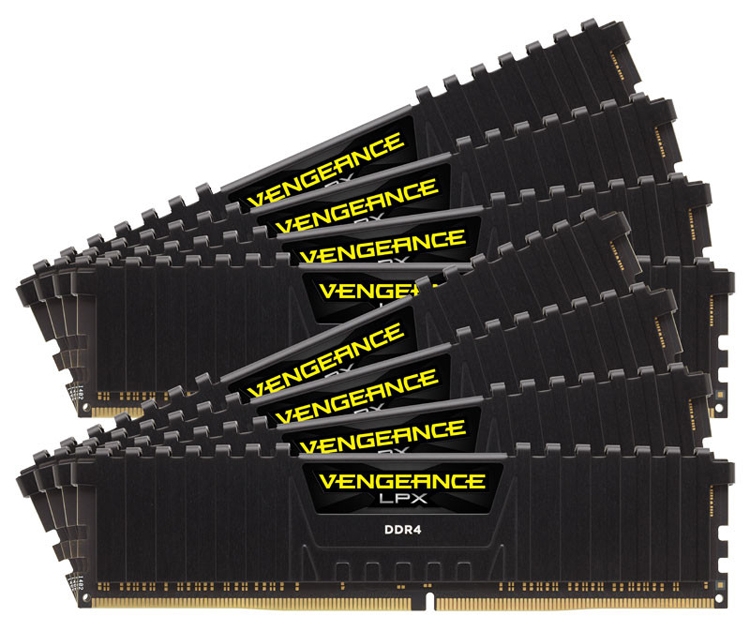 Memory supports XMP 2.0 technology, thereby facilitating acceleration. Products are endowed with improved heat spreader for a more stable operation.
Set of 128 GB will cost 1175 dollars. Sets of 64 and 32 GB were priced by the manufacturer at 550 and 350 dollars respectively.
Corsair introduced memory kits Vengeance LPX DDR4 with capacity of up to 128 GB
updated:
January 26, 2016
author: