"Braille smart watch" DOT is specially designed for the blind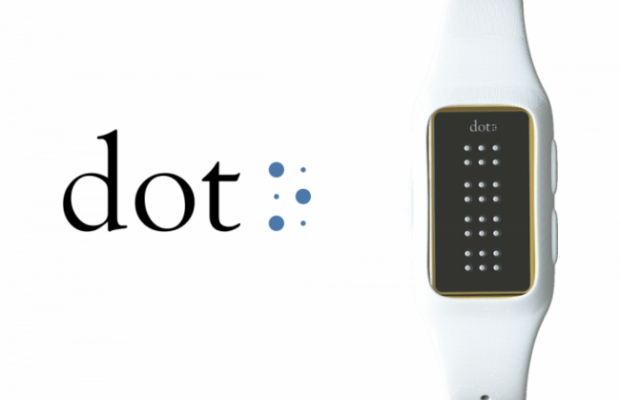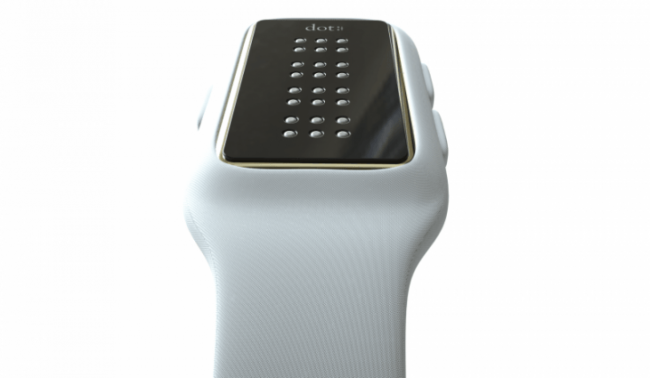 Touchscreens can not be used by people with blindness because they do not see the movement of pixels on the smooth device screen. They not only lowered the level of technological literacy of the blind, but also, in principle, deprived them of an important aspect of literacy, cutting off from much of the information that is not published on paper. Some technology companies have found workarounds, such as forced Siri to read texts or created e-books in Braille, but more often they are cumbersome and expensive.
South Korean start-up seems to have found a good solution to the situation. They created the Dot, the first Braille smart watch consisting of moving cells with dots. This inexpensive device can lead the blind in the age of smart watches, sales of which increased by 475% over the last year, due to the release of Apple Watch. They can also be used as an educational tool.
"Until now, if you received a message on the iOS, you had to listen to Siri reading it with her impersonal voice, – says the company's CEO, Eric Yu Yong Kim – Would not you prefer to read it on your own and to hear a voice of your girlfriend in your head?"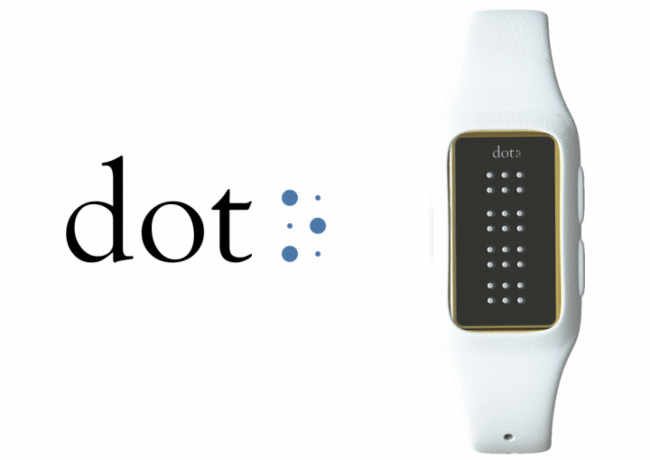 Dot watch looks like a mix of Fitbit and Pebble Time. There are four cells with six active dots, which can protrude or sink, forming four letters in Braille simultaneously. Watch connects by Bluetooth, converting the text from applications like iMessage. The device can long for five hours of work on a single charge.
One of the important features of the Dot is their cost. Unlike e-books in Braille that can cost thousands of dollars, the cost of Dot starts from $300 – at least in the US market, where the clock will be available in December. However, Dot plans to lead Braille beyond the wrist. The creators also test Braille module in ATMs and at train stations, programming them to display information that changes regularly, like account balance or train schedules. After starting in December, the start-up will begin to shift in the direction of the public sector, which is believed by the creators to become a major market.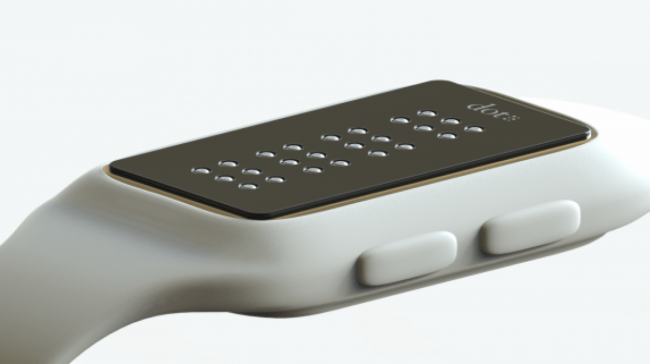 "Braille smart watch" DOT is specially designed for the blind
updated:
August 8, 2015
author: