12-terabyte SSD Akitio Thunder2 Quad Mini is designed for Apple computers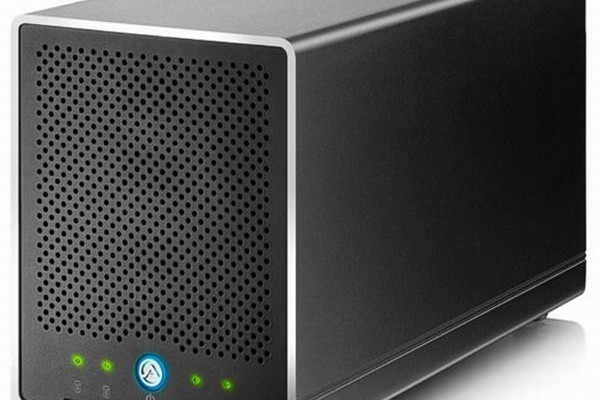 Akitio company announced a new SSD Thunder2 Quad Mini capacity of 12 terabytes. This is an external desktop solution, and it is intended for owners of Apple computers because of his lack of standard interface connectors. There are only a couple of Intel Thunderbolt 2, which in conventional PCs and laptops are not present.
The photo Akitio Thunder2 Quad Mini looks bulky, and as such it is – the size of the SSD made 191h115h96 millimeters, but the weight is unknown. On the other hand, 12 terabytes – a lot, and a set of three HDD to 4 TB each would take up more space. The drive is designed for those who prefer to watch videos only in the resolution of Ultra HD – its volume is enough for 22 hours of recording in such a high quality.
Stated that Akitio Thunder2 Quad Mini with its own interface Intel Thunderbolt 2 will provide data rate at 1375 Mb / s, and it is very impressive. The second connector allows you to connect to another storage device such as SSD. Supplied with external power adapter and built-in cooling system based on radiators and a small cooler on the rear panel. And now the most important thing: drive Akitio Thunder2 Quad Mini worth 13,000 US dollars, and inside he would quartet SSD to 4 TB each. You can also buy a separate enclosure and install it in any other medium format 2.5 inch. In this case, the price will be $ 350.
12-terabyte SSD Akitio Thunder2 Quad Mini is designed for Apple computers
updated:
April 16, 2015
author: