2 batteries, Windows 10, 3 ports, with and without keyboard, with digital pen, front and rear cameras… HP Elite x2 – dream or reality?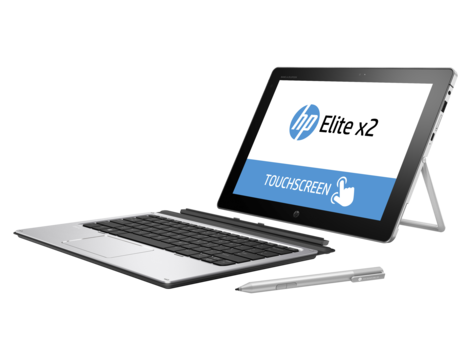 Hybrid devices that are able to take place of tablet computer and laptop as well is not a new thing today. But what about cross functional transformers with functionality of professional graphic tablet with two (just imagine!) accumulators "on board"? Such kind of things can be met not very frequently. So, this article is about a representative of this rare species that was made by Hewlett-Packard and its name is HP Elite x2.
Make some comparisons, or we stand our ground till the end
To understand the whole display of features of the device let us compare this one with other devices, such as Surface Pro by Microsoft, iPad Pro by Apple and Galaxy TabPro S by Samsung. HP had an aim to do their best to make this device "abnormal". It obtains great usability, security and (what is more interesting) it can be repaired by in-house IT departments.
Elite x2 is a 2-in-1 device that has Windows 10 system and detachable keyboard as well.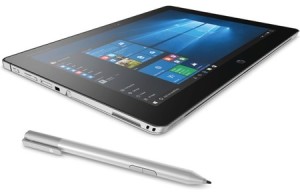 To sum up, this device is a combination of HP Active Pen stylus and a keyboard. But Surface Pro and TabPro S do not want to stay apart, but they have to as Surface Pro costs more because of its keyboard and TabPro S does not even have a pen.
What is more, HP obtains 12-in. Full HD 1920 x 1280 display. It has different ports to use, such as one USB-C, one micro-SD slot and one USB 3.0, when Galaxy TabPro S by Samsung has just one USB-C.
Also you may have a look at the table below to understand all advantages and disadvantages of compared devices.
Laptop or tablet computer, or is it necessary to use keyboard in HP Elite x2?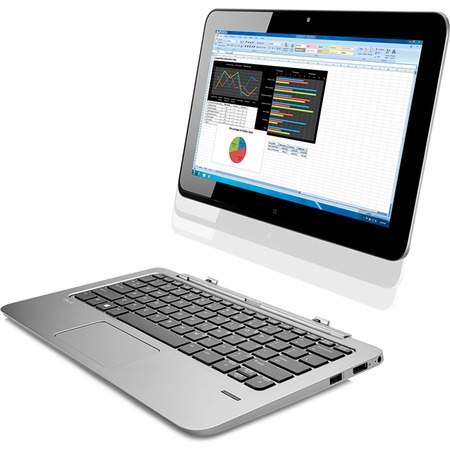 HP Elite x2 can be used as laptop and as tablet computer as well. It can be used as a tablet computer using a pen for navigation or you can connect the keyboard and you will get fully-features laptop on your table.
You can even regulate brightness of backlit keypad. Touchpad is rather small so it is not really favorable to use for a long time, but it detects pressure force and sustains gestures.
The keyboard of the device is compact and very comfortable in use. Also there is no necessity to disconnect the keyboard from the tablet as you can use it as a cover to protect the screen from damages. Having closed the laptop you will see some space for your fingers that can be used for easier transfer of the device.
HP Elite x2 is u-shaped device that helps you put it in position that is more comfortable for you; and it is better than TabPro S that can offer just two usage positions.
Test results
According to the table above, we can say that PCMark 8-performance test was performed 2746 times for HP Elite x2 and 2372 times for Samsung Galaxy TabPro S that is rather good in comparison with battery test that showed that HP Elite x2 can work for 4 hours and 7 minutes when TabPro S works for 5 hours and 12 minutes.
Conclusion
HP Elite x2 is rather satisfactory device with bright display, front camera on 2MP and rear camera of 5MP, with keyboard and digital pen, with three ports, RAM of 8GB, Intel Core M5 processor and 12-in. Full HD 1920 x 1280 display.
There are a lot of 2-in-1 devices in modern world so everyone chooses the one that suites him/her better. We do not say that HP Elite x2 is the best variant and that everyone should buy it but we do say that it is a nice alternative in 2-in-1 devices world.
2 batteries, Windows 10, 3 ports, with and without keyboard, with digital pen, front and rear cameras… HP Elite x2 – dream or reality?
updated:
May 27, 2016
author: